Rollingstone 50 Best MJ Songs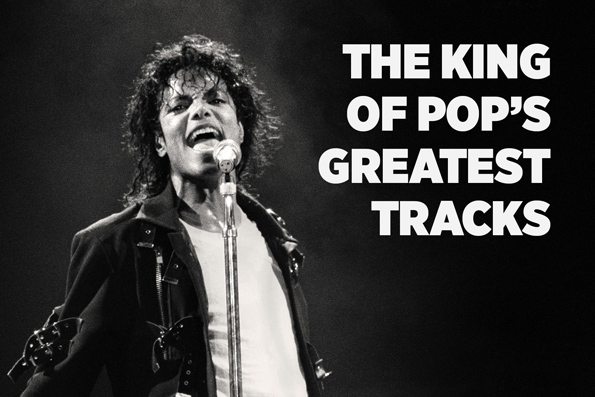 Rollingstone have chosen their top 50 Michael songs ever, ranging from his early career to the present day – the stories behind the tracks that kept the planet dancing!
They write,
"Michael Jackson, the greatest pop artist that ever lived, has a career that spans more than 40 of his 50 years. The de facto star of Motown's boundary-breaking Jackson 5, the sensitive solo singer behind Seventies hits, the vanguard of the MTV era and the timeless voice behind some of the only multi-million-selling Nineties records you could safely call "slept-on."
We've traversed his massive catalog to pick the 50 best."
Rollingstone's first choice is 'Billie Jean,' about which they say,
1. 'Billie Jean' from 'Thriller,' 1982
"Michael Jackson's greatest song sums up all the contradictions in his music: youthful exuberance, tortured nerves, pure physical grace. As he told Rolling Stone at the time, "Billie Jean" reflected his own sexual paranoia as a 24-year-old megastar:
"Girls in the lobby, coming up the stairway. You hear guards getting them out of elevators. But you stay in your room and write a song. And when you get tired of that, you talk to yourself. Then let it all out onstage."
Although "Billie Jean" was one of the first songs MJ wrote for Thriller, he and Quincy Jones kept tinkering with it right up to the final mastering stage. The miles-deep bass line comes from funk stalwart Louis Johnson of the Brothers Johnson. Drummer Ndugu Chancler cut the drum track over Jackson's original drum-machine beat, and jazz vet Tom Scott played the eerie lyricon solo.
At five minutes long, "Billie Jean" has the sleek sweep of disco, yet a classic-rock sense of epic scale. Quincy Jones worried the intro was too long: "
But Michael said,
"That's the jelly, that's what makes me want to dance."
The world has been dancing to "Billie Jean" ever since."
To view all 52 slides and videos go here, as this collection of photos, history, stories and videos is well worth a visit. Do you agree with their choices?
Source: Rollingstone & MJWN
Leave a comment