New 'Love Never Felt So Good' Solo Video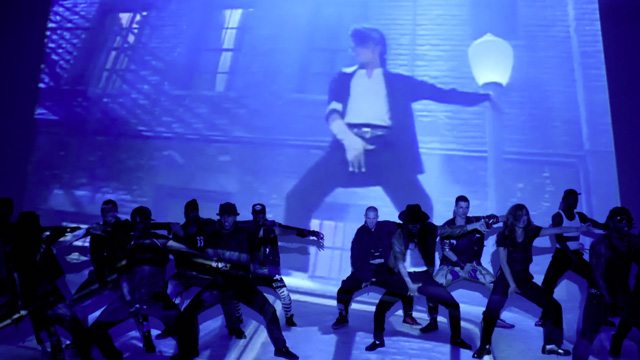 The lead single from the 'Xscape' album, 'Love Never Felt So Good', which has stormed the charts over the past month around the world, has now been given a second music video.
A video for the song featuring Justin Timberlake has more than 25 million views on YouTube. A new version, using footage of dancers from the same shoot, accompanies the Michael-only mix.
Tone Talauega, who choreographed the video along with his brother Rich, said:
"There was so much magic we had from the original shoot, it was undeniable to create another video for the solo version of Love Never Felt So Good"
The Talauega brothers have worked with Michael since choreographing his MTV Awards performance in 1995 and HIStory World Tour a year later. The new 'Love Never Felt So Good' video incorporates footage from Michael's short films, including 'Smooth Criminal,' 'Remember The Time,' 'The Way You Make Me Feel,' and 'Don't Stop 'Til You Get Enough,' whilst dancers perform on sets designed to look similar to the originals.
For their choreography, the Talauega brothers say they took inspiration from the work of Michael's previous choreographers, such Vincent Paterson, Michael Peters, Jeffrey Daniel, Bruno "Pop N Taco" Falcon, LaVelle Smith Jr. and Travis Payne.
"The nucleus of everything is inspired by Michael's vocabulary of dance moves," Tone says. "We weren't trying anything new, we were just trying to capture that iconic spirit he created."
The Talauegas avoided re-creating Michael's moves step for step, trying instead to convey both his precise brand of choreography and the impact he had on subsequent generations of fans and dancers.
"That's a hard thing to do, because it could totally fall into being some kind of tribute," Rich says. "But the video has no energy of being a tribute, it has the energy of 'Wow, he's still here.' It shows how timeless he is."
Source: USA Today & MJWN
Leave a comment