The Making Of LNFSG Remix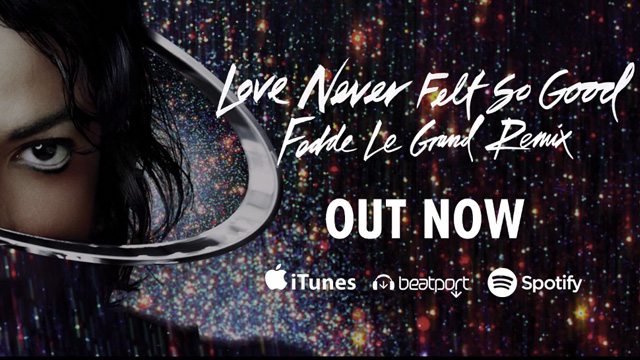 The remix for 'Love Never Felt So Good' by Fredde Le Grand is now available to purchase on iTunes and stream through Spotify. In an interview last year, Fedde Le Grand described how music "will never have another like Michael Jackson". His legacy to this day influences millions and his approach to composition has forever been a source of inspiration for the Dutch producer. Here's how the club star went about remixing a Michael Jackson track:
Instantly going viral and met with a rapturous reception by fans and press alike, the stakes were high for Fedde to honour the first track from 'Xscape' with a worthy remix. Up to the task and then some, Fedde treats the record with the honesty and maturity that fans all over the world know and love. Leading in with his typically rousing beat, he furnishes the stunning syncopated rhythm and ever-smooth vocals of Michael with an original synth riff to lead flawlessly in to an anthemic drop sure to please even the most hardened of fans. The integrity, melody and timeless infectiousness of Michael Jackson's iconic method to music still very much intact, Le Grand only builds on an already master record to glorious effect.
Listen to the full remix:
Buy your copy of the track here.
Source: YouTube & MJWN
Leave a comment