Chioma Wrote For Michael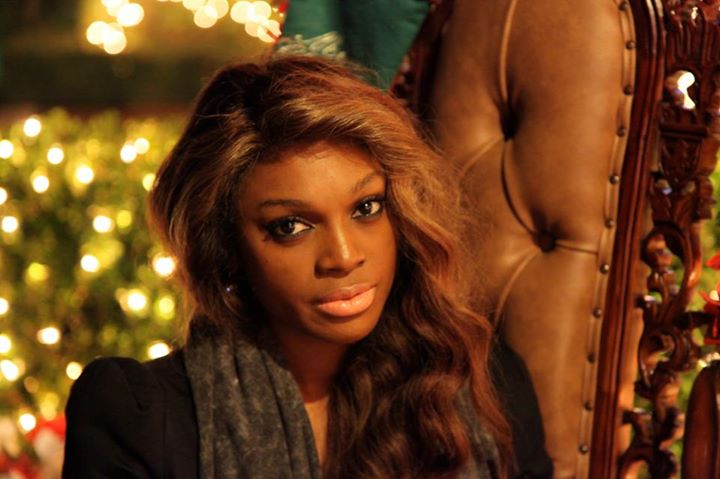 Nigerian singer Chioma Eze says Michael Jackson was supposed to sing one of her songs. She has written songs for established artistes, including the late Michael Jackson, Whitney Houston, and most recently, Shaggy, who Michael admired.
After making an impact in the international music scene, American-returnee, Chioma Eze, intends to capture the Nigerian music market.
Born in Nigeria, raised in Europe, the singer can best be described as a triple threat. This is because she is a singer, a rapper and has also written songs for established artistes, including the late Michael Jackson, Whitney Houston, and most recently, Shaggy.
However, in-spite of her rather intimidating resume, she appears unassuming upon first contact.
With some recognition outside the country, especially in Armenia, the singer says she ensured that her identity remains intact.
"I have not considered changing my name for a minute, because it means God is good and that is true. I have been way for long but I always longed for home,'' she says.
Chioma, who once performed alongside legendary American artiste, Stevie Wonder, in Latvia 2007, is extremely excited about her most recent feat. One of the songs she wrote for Jamaican-American superstar, Shaggy, made the cut to his new album entitled 'Out of Many, One Music.'
Her happiness is premised on the fact that American star, Rihanna was originally contracted to sing on the track.
"I didn't know the song I wrote for Shaggy made it to his album because Rihanna was supposed to sing on the track. Shaggy was trying to do a collaboration song with Damian Marley on a reggae track called 'Crazy' and I was actually writing the song for Rihanna but I don't know what happened to her (Rihanna's version) as mine was picked at the end of the day."
As lucky as the story sounds, Chioma says she remains eternally grateful that she had a close and almost working relationship with the late music icon, Michael Jackson.
"One of the songs I wrote and sent across to late Michael Jackson had been picked by him. In fact, I was supposed to meet with him a week after he died. He had called me up and spoken to me as the song was supposed to be on his new album which he was working on. I also wrote songs for late Whitney Houston but even though she did not pick my song to be on her album at the end for her day, she called back singing the song I had written to her. It was a life-changing experience for me."
The singer, who notes that she began attracting international attraction after her encounter with the late Michael Jackson, is optimistic that Nigerians would embrace her style and music.
"There are 170 million Nigerians and I don't believe I am like anyone here. I decided to come back here after the song I performed in Armenia earned me critical acclaim. But I hope Nigerians embrace my genre of music or who I am," she says smiling.
Source: E-Punch & MJWN
Leave a comment