Michael's Drawings On Antiques Roadshow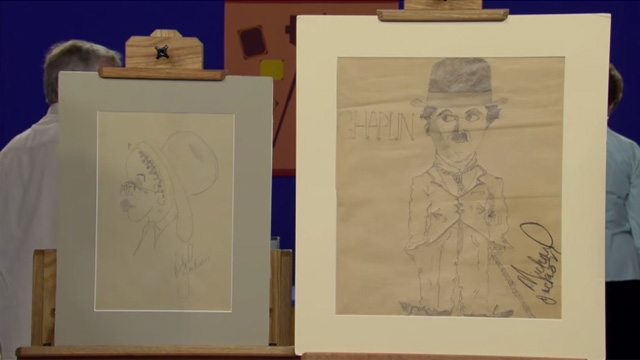 On Antiques Roadshow in the US, a woman who went to school with Michael Jackson at the age of about 6, brought in artwork the King of Pop had drawn in the tenth grade.
The woman said she used to watch Michael draw in art class and then he'd bawl up his work and throw it away. One day she asked if she could have a Charlie Chaplin picture he drew to take it home and enjoy. He said sure! When she brought home the artwork without a signature, her Dad suggested she go back and get one … it was a good thing she did.
The antique experts said that whilst there isn't a lot of comparables out there, they estimate at the artworks being worth between $8,000 and $10,000 each.
Source: AOL & MJWN with special thanks to Bonnie from MJ-Upbeat.
Leave a comment