Peanut Sculpture Of Michael Jackson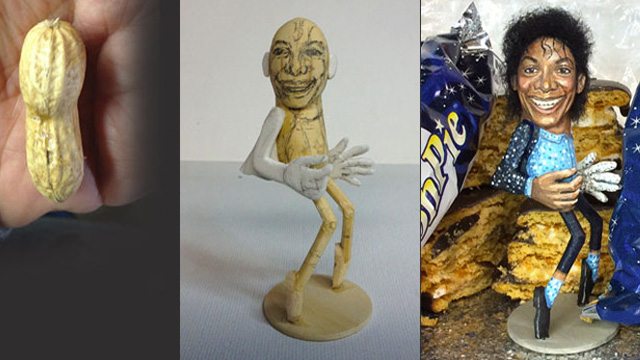 Ever wondered what Michael Jackson would look like as a peanut? Well wonder no more!
Artist Steve Casino creates famous figures from peanuts, including characters from the TV show Breaking Bad, to Jimi Hendrix, Michael Jordan, John Wayne and Mickey Mouse. Casino carefully removes the nuts from the shells and then glues the two-halves back together.
The actual painting of each figure takes roughly 20 hours and is coated in clear acrylic to sturdy it. When finished, the final product is sealed in a glass dome.
Of course it was his nutty impression of the King of Pop that took our flavour. He said that the hair for the MJ nut was tricky to do. You can check out other creations from Steve through his website.
Source: MJWN
Leave a comment