'Immortal' Facts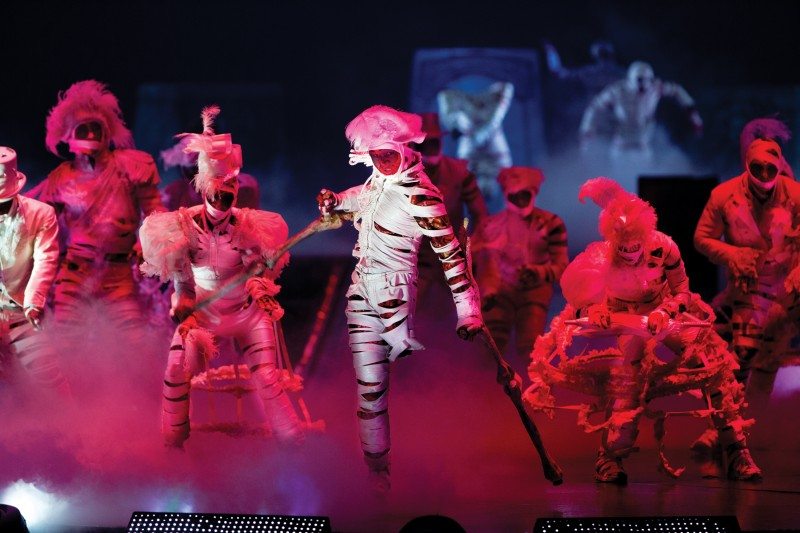 After seeing the 'Michael Jackson: Immortal' show, Dathan Kazsuk updated his Biz Journal telling us he learned little known backstage facts, about the production.
"I like to consider myself a music connoiseur, so I made sure to catch Cirque du Soleil's tribute to the King of Pop in 'Michael Jackson: The Immortal' at PNC Arena on April 1.
The performers entertained the crowd with two hours of MJ's classics including 'Human Nature,' 'Thriller,' 'Beat It' and a mega-mix that got the entire audience on their feet dancing.
I was especially impressed with Jean "Bboy Hourth" Sok, one of the troupe's performers, who was strutting his stuff with only one leg.
While talking to the shows publicist, Laura Silverman, during the setup of the stage on April 1, I learned some interesting facts about the performance:
10 – That's how many hours it takes the crew to unload and assemble the stage for 'Michael Jackson: The Immortal' before each performance.
100 – The number of extras hired to help the crew set up the stage for the live performance.
130 – The number of people that tour with 'Michael Jackson: The Immortal.' That includes 38 performers, 11 musicians and 52 crew members.
250 – The number of costumes used in Cirque du Soleil's performance of 'Michael Jackson: The Immortal.'
30 – The number of trucks it takes to transport all the set designs, costumes and equipment.
35 – The number of Michael Jackson songs performed in the two-hour set. This includes several mashups and one mega-mix."
Source: Triangle Business Journals, Dathan Kazsuk Biz Journal & MJWN
Leave a comment