Learn How To Moonwalk Infographic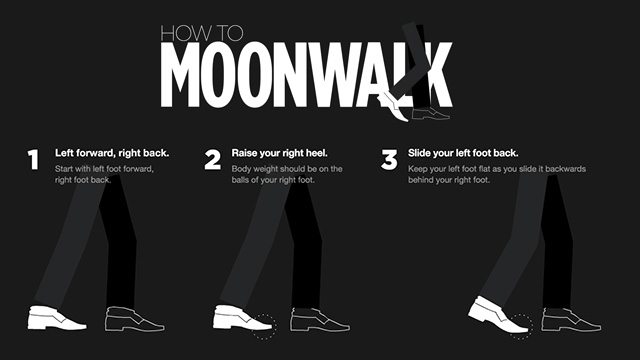 Michael's famous moonwalk is recognised as one of the most iconic dance moves of all time, with millions of people trying to master the move. It was 31 years ago that Michael showed it off and made it a mainstream hit when performing it during 'Billie Jean' at the Motown 25 concert.
Whilst it's a fairly simple move, it's actually quite hard to pull off. However, this great animated infographic has now been produced, which helps you learn the awesome move! The image below breaks up the dance into simple steps and teaches how to slide our feet and when to distribute our body weight.
Good luck (click here for a larger version):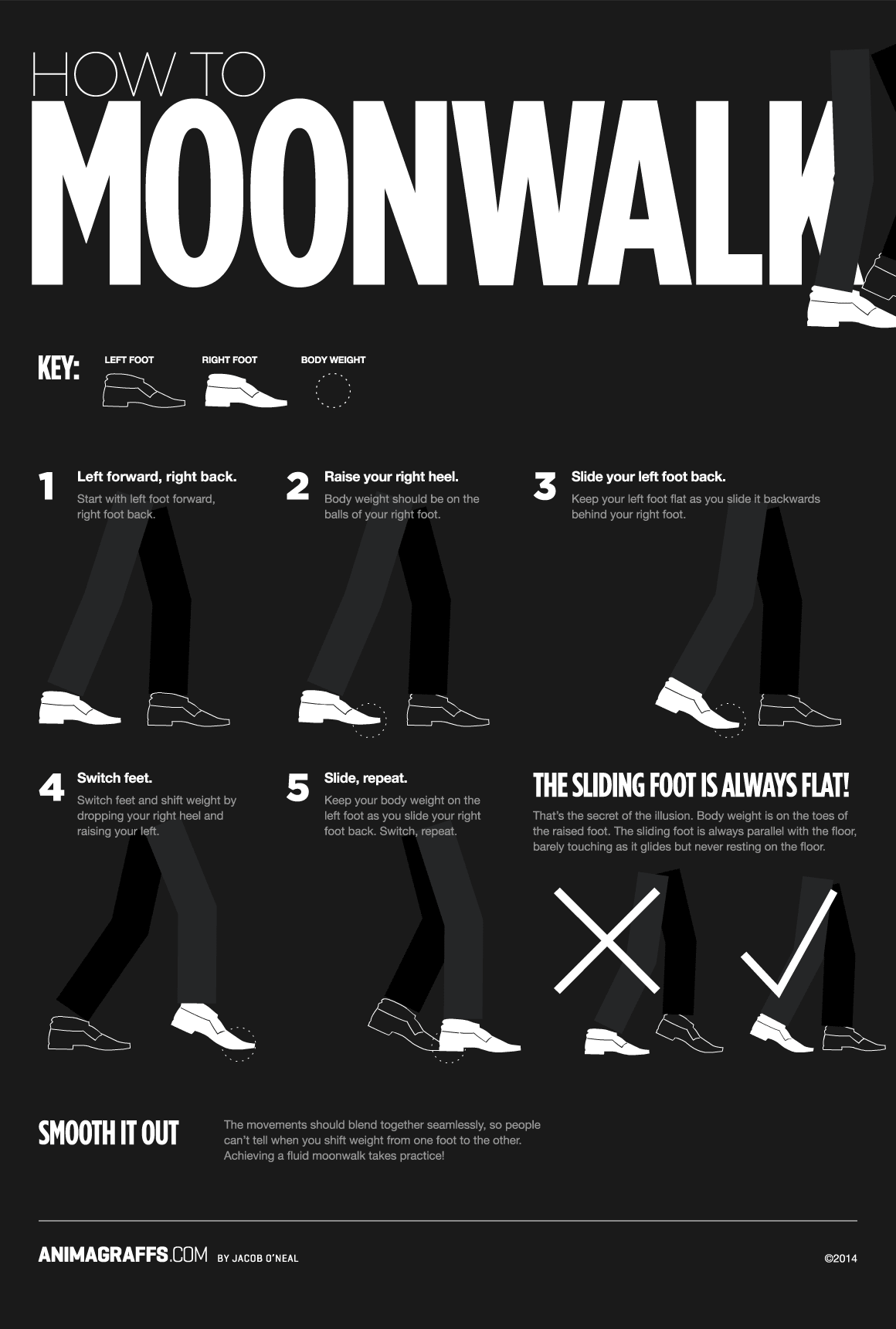 Click here for a larger version
Source: Design Taxi & MJWN with special thanks to Sophie
Leave a comment