Thriller …… Glows!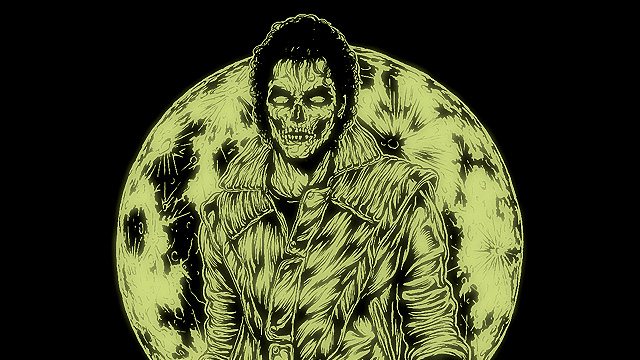 Illustrator James Jirat Patradoon originally hails from Australia. Patradoon has exhibited his work internationally from USA to Asia and back, as well as having his work in publications.
He has created a limited edition piece for Gallery Nucleus' recent rock and roll themed art exhibition, 'Like a Rolling Stone: A Rock & Roll Reflection,' which opened in February and closes on March 9th.
Nucleus presents an international roster of creative talent, bringing the wild history of rock and roll's worldwide influence into our gallery space. The exhibition features artwork from a variety of artists reflecting upon rock and roll's richly exciting timeline, so rock enthusiasts will want to mark their calendars!
James Jirat Patradoon's limited edition piece "Glow in the dark" poster, pays homage to Michael, the King of Pop, in a way like no other!! The text at the bottom reads "Thriller" in Japanese.
To learn more about this unusual piece of art, and the work of Gallery Nucleus, please visit here.
Source: Gallery Nucleus & MJWN
Leave a comment