Banker's Hero Is Michael Jackson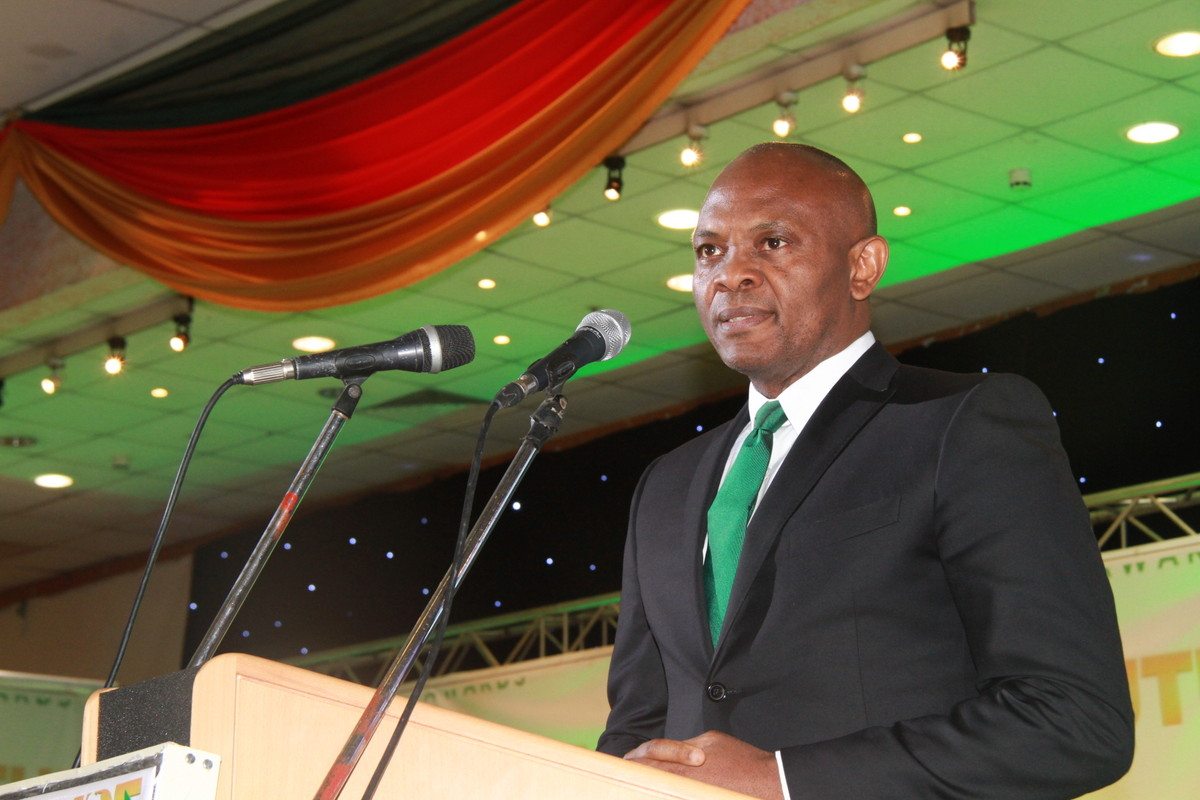 Tony O. Elumelu is a Nigerian economist, banker, investor and philanthropist. Elumelu is Chairman of Heirs Holdings, a pan-African proprietary investment company with interests in strategic sectors of Africa's economy.
Elumelu made his fortune by acquiring a small, struggling Nigerian commercial bank and building it into the United Bank of Africa Group, a leading financial services institution with operations in several African countries as well as in New York and London. He stepped down as the bank's CEO in 2010 to focus on investing in African businesses through his private investment vehicle, Heirs Holdings and to groom Africa's next generation of business leaders through his Tony Elumelu Foundation.
On stage, he was dazzling his audience like a rock star, except that he is not.
With rapt attention, they (the audience) listened to him as he told his inspiring story: how at 34, he had climbed the corporate ladder as the youngest Nigerian CEO of a bank.  How like a magician, he turned around a dead bank, meaning he brought back the bank from the graveyard, breathed life into it and turned it into a hugely prosperous bank that started a banking revolution in Nigeria.
The man I am talking about is Tony Elumelu, the turnaround manager par excellence, the David who acquired Goliath in a merger with UBA which he transformed into a pan-African bank with branches in 20 African countries, plus global footprints in New York, London and France.
On stage, Elumelu had told his story to the crowd of managers who had come to listen to him, to hear nuggets of corporate wisdom and to draw lessons and "learning points" from this master strategist of Standard Trust Bank and United Bank of Africa fame.
After speaking for over an hour, it was now question time.  A young manager wanted to know Elumelu's hero and role model.  To the shock of everyone, he said: "My role model is Michael Jackson."
Which Michael Jackson is he talking about?  Is it an unknown Michael Jackson who is a guru somewhere in the corporate world?  No, no, no.  The person he considers his hero is the one and only Michael Jackson, the world greatest pop star ever.  Michael Jackson whose 'Thriller' is the best album ever sold in the history of pop music.  Michael Jackson who was planning his last concert 'This Is It!' But was suddenly found dead in controversial circumstances.
"I like three people.  I like Michael Jackson.  The late Michael Jackson.  And I tell you why.  I don't know if any of you has seen 'This Is It!' Have you seen it? I believe it is a learning video. If you look at that video, you saw a man who did not attain success by chance.  Because a lot of things went behind.

It's all about staying focused.  Just before Michael Jackson passed on, he was working on 'This Is It.'  And you won't believe the amount of energy, the intensity of practice, the way they were preparing for that world show.  It is not the job of a lazy man.  If he had lived to perform the world show, all of us would have said: 'Wow!  Talented man.  Lucky man.  Great guy.'  Everything comes easy for him.  But you should have seen the 'This is it' video that he put in a lot of hours, every day in preparing himself towards making that vision he created in his brain of what entertainment he was going to provide.  The message for our younger ones is: we need to define what we want to become or be.  Be disciplined about it, go about it in a focused fashion and support it with hard work.

And so, it is my passion for excellence, my passion for hard work, my passion for making sure things are done properly.  And I thought Michael Jackson epitomises that.  And so I was influenced to a large extent by Michael Jackson."
"Another person that influenced me a lot in life is Bill Gates.  Today, Bill and Melinda Foundation, they spend billions of dollars on philanthropy every year.  He is one of the richest men on earth.  But what was his background?  Even Steve Jobs.  Not that he is my role model.  But Bill Gates.  Just brains. Using the brains.  You can create capital with brains.  That is the future of capitalism.  So, I saw that in Bill Gates.  And he also suffered in the process.  He also knew when to leave.  And the third person I like is Warren Buffet.  I aspire to be like him.  I pray to be a small Warren Buffet."
Leave a comment