'PYT' Battle On The Voice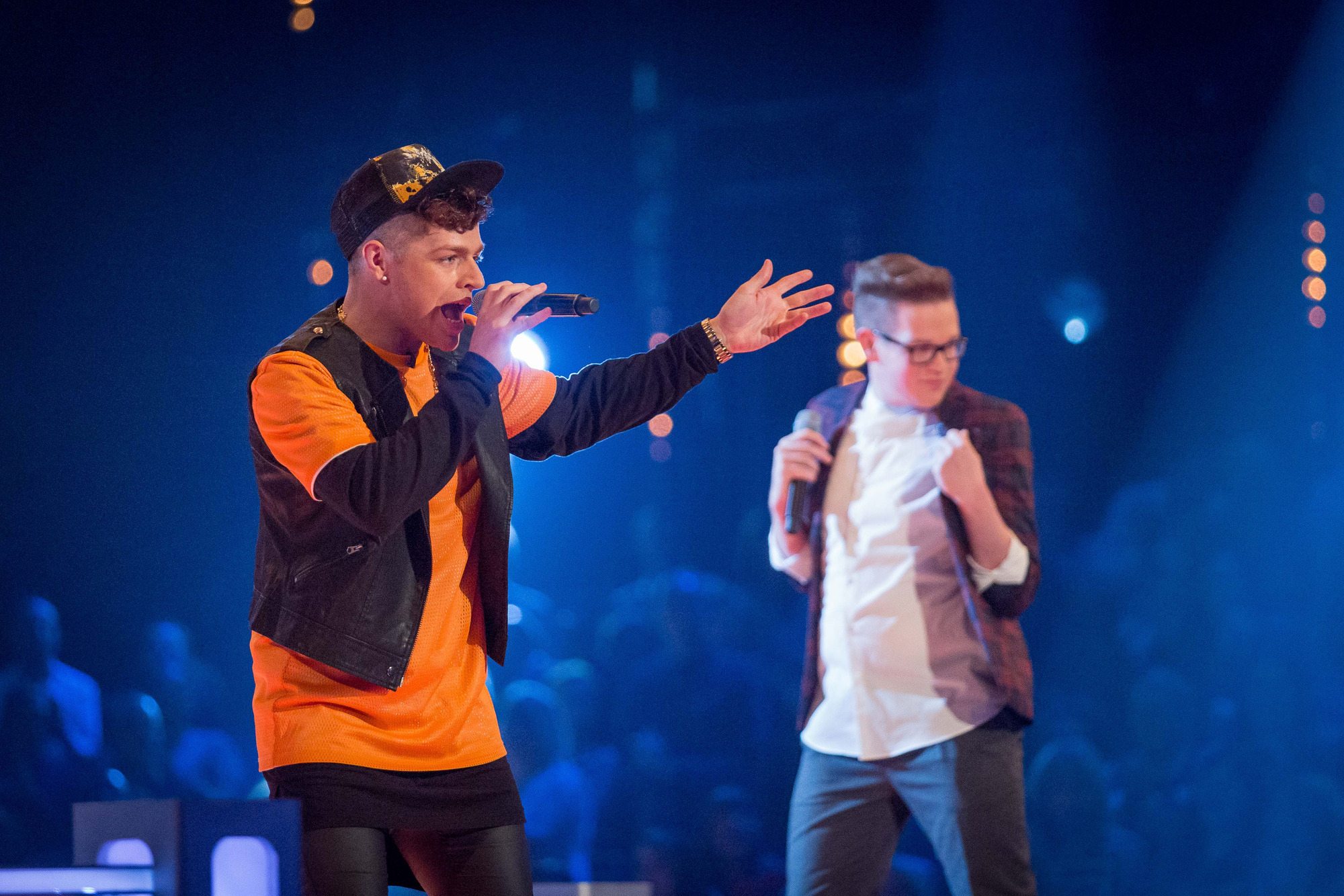 Callum Crowley and Tom Barnwell went head to head on last night's episode of 'The Voice' (UK) and the lads put on a rather epic battle, we think you'll agree!
The singers took on Michael Jackson's 'P.Y.T' ('Pretty Young Thing') for the battle rounds and boy did they battle!
will.i.am said when explaining his selection of the song they would perform,
"This version of 'PYT' by Michael Jackson, he and I worked on it and if he was here today he would say, you've gotta shred it, turn it and put it on fire, just tip It, burn the whole place down with your voice. Be a dragon ahhhhh!"
Tom was a little worried about putting his little geeky self up against street cool Callum and before they performed Will.i.am declared:
"Tom has to step up. I know he's shy and he's gentle but when you are up against a singer like Callum and he's ripping it, you have to rip it too."
The lads sang like their lives depended on it. You can watch their performance here.
Afterwards Ricky Wilson raved:
"You can't go wrong with anything off 'Thriller.' You seemed like you'd been performing together for years, you connected really well and that is a sign of something really special."
Tom Jones said:
"I am glad I don't have to pick. Tom has got the shock value because you don't look like you sound and that's a good thing. Callum you look like you sound. Vocally, both of you, excellent. I loved it."
will.i.am wasn't quite sure what to do and told the hopefuls:
"It's a tough one. Tom is smooth, Callum I am thinking your shoulders are going to find out. It's a tough call."
In the end Will chose Callum as the winner of his battle and none of his fellow coaches opted to steal Tom.
Source: unrealitytv, BBC & MJWN
Leave a comment