Ant & Dec Perform MJ Moves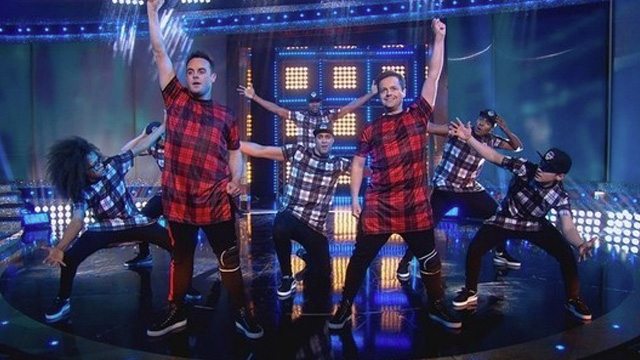 'Saturday Night Takeaway', with Ant and Dec is popular Saturday night viewing in the UK. On last night's show Ant and Dec performed an MJ inspired dance extravaganza with Diversity!
The boys trained for weeks to bring you yet another spectacular End of the Show Show. Believe it or not, The End of the Show Show isn't just muddled together on a Saturday and this week's dance spectacular with Diversity took weeks of rehearsals to create, as seen here.
With Ant playing catch up after his traumatic thumb injury, the lads were put through their paces with Diversity's complex routine to ensure a sensational End of the Show Show!
They danced to a Michael medley of Michael's music starting with 'Dangerous.' As per usual Diversity's slick moves were there including Michael's Dangerous hip-move and the 'Smooth Criminal' lean!!! Scroll down a little and watch here (unfortunately the film clips may not be available to oversea readers!). Or watch it here:
Source: ITV & MJWN
Leave a comment