3T Pay Tribute To Uncle Michael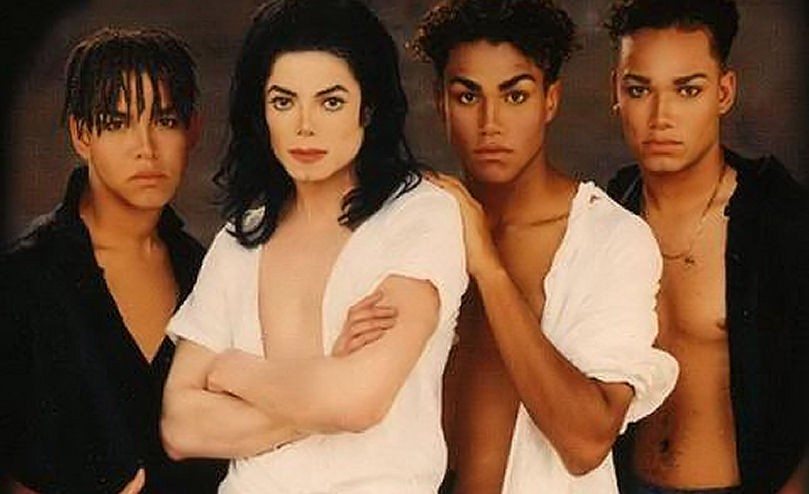 3T have paid tribute to their father Tito Jackson and late Uncle Michael for helping them to keep going after their mother's death in an emotional episode of 'The Big Reunion.'
In an emotional episode of 'The Big Reunion,' the group, Taj, Taryll and TJ Jackson, admitted the pair were instrument in helping them following their mother Dee Dee Jackson's murder in August 1994.
TJ said,
"I remember going into a room at the hospital and a doctor came in and gave us the news that our mother was no longer with us. It changed my life. It was our uncle and our father who inspired us to continue forward."
Taryll added, "He [Michael] kept us driven and said the best way to cope was to make her proud."
The group also explained how they could've become a band even earlier than they did but Michael wanted the trio to enjoy their childhood.
Taj said, "We had major labels after us. Our uncle didn't want us to come out at that time, he wanted us to enjoy our childhood.
Our uncle was there to help us at that time but it was a big transition. We understood we only had one chance at a debut album and to make a great statement of us three."
Michael performed on 3T's hit 'Why?'
The group experienced problems when Michael clashed with Sony Music Entertainment's company chairman Tommy Mottola, which resulted in issues for the boy band as they were signed to the same label as their uncle.
In the end 3T had to change labels and were left devastated when they had to start all over again on their album.
Taryll said, "We couldn't take our album with us. To work so hard and then be able to do anything and feel trapped is horrible. We didn't do anything wrong … we are who we are."
3T also went on to discuss their devastation following the death of their uncle, Michael, and admitted they felt a "responsibility" to look after his children, just as he had looked after them when they were younger.
As a result, TJ is now co-guardian of Michael's children – Prince Michael, 17, Paris, 15, and 12-year-old Blanket.
Source: The Daily Mail & MJWN
Leave a comment