Court Re-Issues Conrad Murray's Appeal Rejection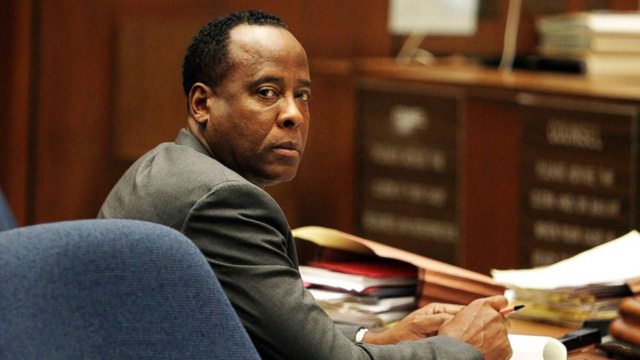 A Californian court last week reissued its judgement denying Conrad Murray a retrial over his involuntary manslaughter conviction over Michael's death in 2009
As much previously reported, Murray was jailed for causing the late king of pop's premature demise by providing negligent treatment as the singer's personal medic. He continues to maintain he was not responsible for his former patient's death and has been trying to appeal the 2011 judgement against him.
An appeal court refused to hear the case last month, ruling that Murray's "callous disregard for Mr Jackson's health and safety was shown throughout the [original] trial". Legal reps for Murray asked for that judgement to be republished to correct clerical and grammatical errors that appeared in the original document.
With that done, Murray's legal team now plan to file a further appeal, this time to the California Supreme Court.
Source: Complete Music Update & MJWN
Leave a comment