Sannai Utaou Odorou-Kai's Thriller Moves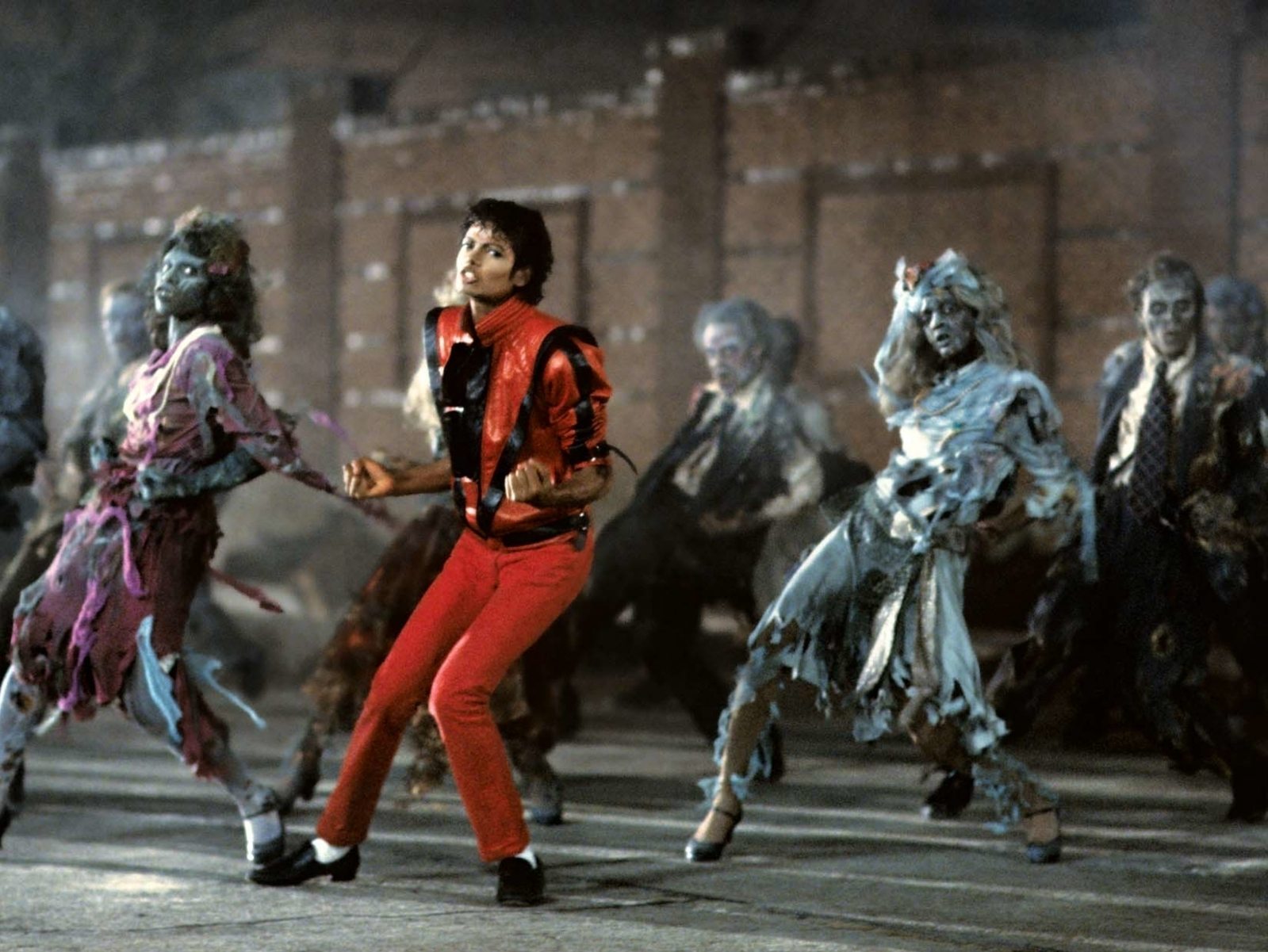 In Yokote, Japan, nattily dressed in white shirts and black hats a group of senior women are doing zombie moves, in cool unison to Michael Jackson's 'Thriller.'
The women are members of Sannai Utaou Odorou-kai (Sannai group of let's sing and dance). Their average age is 81, but on the dance floor, they certainly don't show their age.
Standing in a line and wearing white gloves in tribute to the late "King of Pop," the women take a step forward in unison as the deep bass thump of "Thriller" begins to play. Combining side steps as they dance in rhythm, the women raise their hands in front of their heads to imitate the original dance moves from the 'Thriller' music video.
Sannai Utaou Odorou-kai was formed in 1980 by women living in Yokote's Sannai district. The members perform at local events. Their repertoire consists of singing, performances of "wadaiko" (traditional Japanese drums) and comedy sketches.
For their 30th anniversary, the women wanted to try something new.
That's when 70-year-old Hiroko Takahashi came up with the idea of dancing to 'Thriller.'
"I wanted to perform it for young people to show off that we were still active," Takahashi said. "It's too early for us to be treated like old folks."
'Thriller' was a huge worldwide hit for Michael in the 1980s, thanks in part to the accompanying zombie-themed video that is considered one of the most influential music videos of all time. Takahashi chose the song because it is familiar to everybody. Even so, it was too hard for the women to do the choreography the exact way that Michael did it, so she gave it some twists and added new moves to make the routine easier for the women to follow.
"At first, I was worried, like, 'What should I do,' but my body moved more than I expected," Fuyo Kawagoe, 89, the oldest member of the group, said with a smile. "My family members were so surprised that they saw me in a different light after they watched me dance for the first time. Dancing and singing with everybody lead to longevity, too."
Word soon began to spread about Sannai Utaou Odorou-kai's 'Thriller' dance, and nowadays the group receives requests to perform at local events held across the prefecture. The women became even more sought-after when they were featured on a TV variety show.
Their motto is: Stay healthy and smile all the time.
"It makes me happy when elders who watch our dance gain confidence and feel, 'I can't just sit around when they are as old as I am,' " a member of the dance team said.
For the members, the group activity is a place where people of their age can get together. They say that keeping physically active by singing and dancing with like-minded souls is good for their health.
"We feel better every time we see each other," Takahashi said. "We hope to continue this for many years to come."
Source: ajw.asahi.com & MJWN
Leave a comment