Nelson Mandela Passes Away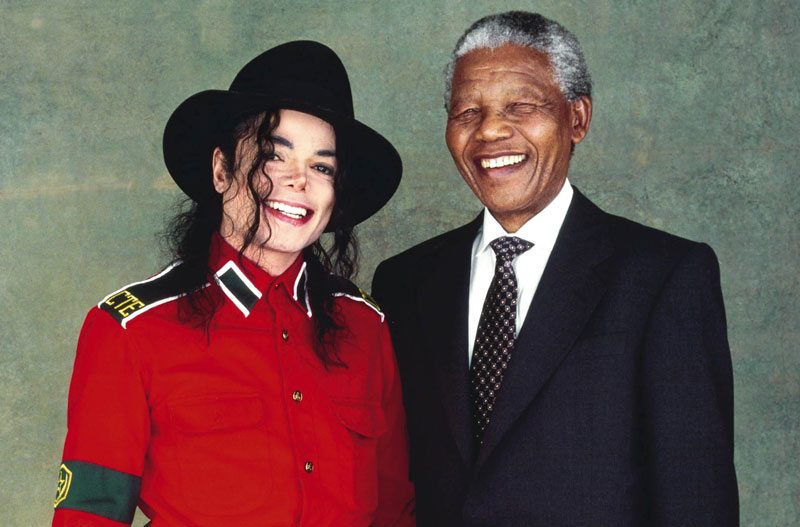 The very sad news of Nelson Mandela's death has been announced this evening. The announcement assured people that he passed peacefully in the comfort of his family. The South African nation have lost a great leader and father.
Michael was a great admirer of Nelson Mandela for his strength, belief in freedom, leadership, justice and civil rights. He admired Nelson Mandela's humbleness and courage.
Michael attended his private birthday party which was filmed in Johannesburg, on July 18th 1996.
Two days later Michael also spent time with President Nelson Mandela at his Pretoria residence before leaving South Africa.
Nelson Mandela and Michael walked side-by-side in Cape Town in 1999, when Michael announced two concert dates, the profits of which went to various causes including the Nelson Mandela Children's fund. Michael announced his charity concerts entitled "Michael Jackson & Friends – The Adventure of Humanity," the shows being centered upon "the concept of giving." Nelson Mandela also inspired Michael to write 'What More Can I Give?'
On September 4th 1999, Michael presented Nelson Mandela with a check for 1,000,000 South African rand for the "Nelson Mandela Children's Fund."
When Michael sadly passed away in 2009, Nelson Mandela paid tribute to Michael, describing him as "a close member of our family." The former South African president also paid tribute to how Michael had managed to "triumph over tragedy on some many occasions in his life". Mandela's comments about Michael were read out at Michael's public memorial service in Los Angeles, by Smokey Robinson.
Source: MJWN
Photo by Harrison Funk ©1993
Leave a comment