Prince Of The Dancefloor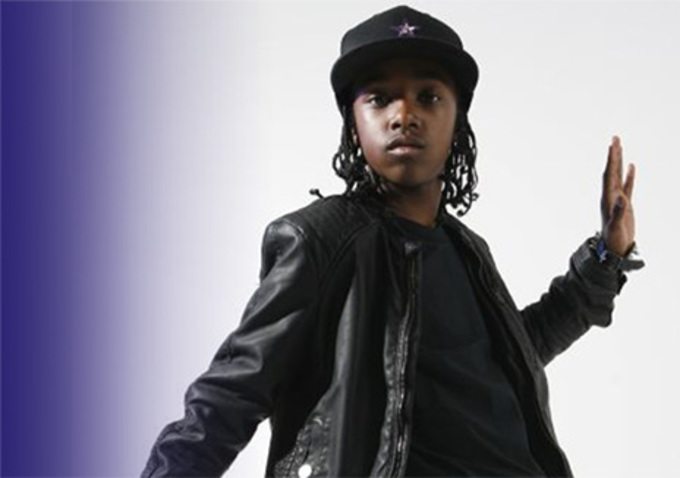 With his cute, dimpled smile, trademark corn-rowed hair and moves to make Michael Jackson proud, Akai Osei is perhaps one of the most famous young dancers in the UK.
The 14-year-old first came to our attention aged 10 with his street dance skills on Sky1's 'Got To Dance' and subsequently stole the nation's heart with his jaw-dropping moves and baby-faced appeal.
The public voted him through to the dance-off, where he was up against groups The Box and Jukebox Juniors.
After a tense, nail-biting final, Osei scooped the first place position, gaining three gold stars from the judges after two flawless performances.
With a prize fund of £100,000, Osei also gained the kudos of being crowned one of the UK's best dance acts.
Reminiscing on his big break, the talented teen, who bought his first mobile phone from his winnings, said:
"Remembering the moment I won still seems out of this world. I didn't think I would win.
"But since winning first place, my whole life has changed. Lots of people have asked me how it felt to win and I can honestly say it felt surreal. I never wanted something so bad in my life, so when ['Got To Dance' host] Davina McCall announced the winner, I felt like I was dreaming."
Managed by his doting parents, Osei is dedicated to perfecting his skills, relentlessly practising every day.
Commenting on his ever-growing fan base, Osei, who was awarded the Young Achiever Award at the 2011 annual BEFFTA Awards, said: "I love my fans and I try to stay in touch with them as much as I can through my website and other social media networks. I feel very privileged to be in a position where I have so many people appreciating and supporting my career."
Since his big win, the dancer, who is of Guyanese and Ghanaian parentage, has been busy starring in film after film including 'StreetDance 3D,' 'StreetDance 2 3D,' 'Horrid Henry 3D' and his latest film, 'All Stars 3D.'
He has also made appearances in music videos for UK trio N-Dubz and rapper Wretch 32 and has joined the cast of ZooNation for Into The Hoods at the Royal Festival Hall.
And if that wasn't enough, he is also working on his first album and accompanying music video to be released early next year.
"I've bought myself a recording studio which I had built in my bedroom. It comes with a recording booth, so I can work on my music whenever I feel like it.
"Everything about my life is based around working towards my future," he continued. "I'm looking forward to the day when people sing my songs back to me."
Revealing that his ultimate goal is to one day direct his own film, Osei admits that he has found his "calling" and is in no rush to give it up.
"I have found my passion! My calling," he laughs. "I realised I wanted to be in the entertainment industry from a young age, probably around six-years-old, however I wasn't sure what I wanted to do until I discovered dance, which has now allowed me to forge a career as a vocal artist, which I love passionately."
Acknowledging Michael Jackson, Chris Brown and Usher as inspirations, the teenager, originally from Brixton, South London, said:
"In the entertainment industry I have always felt stars like Michael Jackson have had a massive impact on my life. Outside of that, I truly admire people like Nelson Mandela. He is a man of integrity and strength and I admire qualities like that in a person's character. Mandela is one of my heroes."
Asked how he is adjusting to his new celebrity status and how he copes with school, he said:
"I don't really see myself as famous, but I do still find it strange when people ask for my picture and my autograph. I'm like, 'me?'"
He adds: "It is a wonderful blessing because I am still overwhelmed with members of the public who come up to me and tell me that they voted for me to win or that they watch me on TV or in films.
"In regards to school, I first found it quite challenging, trying to balance school work and filming, as there were times when I would still be in character after shooting a scene and would have to go straight to tutoring, but it's a lot easier now. Also my parents have explained why education is important."
Attributing his funky fashion style to his father, he explained:
"My dad is not just my manager, he's my stylist. I've always loved very unusual clothes. Whenever I see a great outfit I always ask my dad, and he'll make suggestions."
Admitting that he one day hopes to show off his wardrobe to current crush Amanda Reifer from the Bajan group 'Cover Drive,' Osei has his eyes firmly fixed on success at the moment.
"Practice until your feet bleed," he said. "Just keep on trying and don't get frustrated. Remember, dancing should always be fun, even when it's hard work!"
For more information, visit here or follow @AkaiOfficial on Twitter.
Source: The Voice Online & MJWN
Leave a comment