Nicholas Rocks With You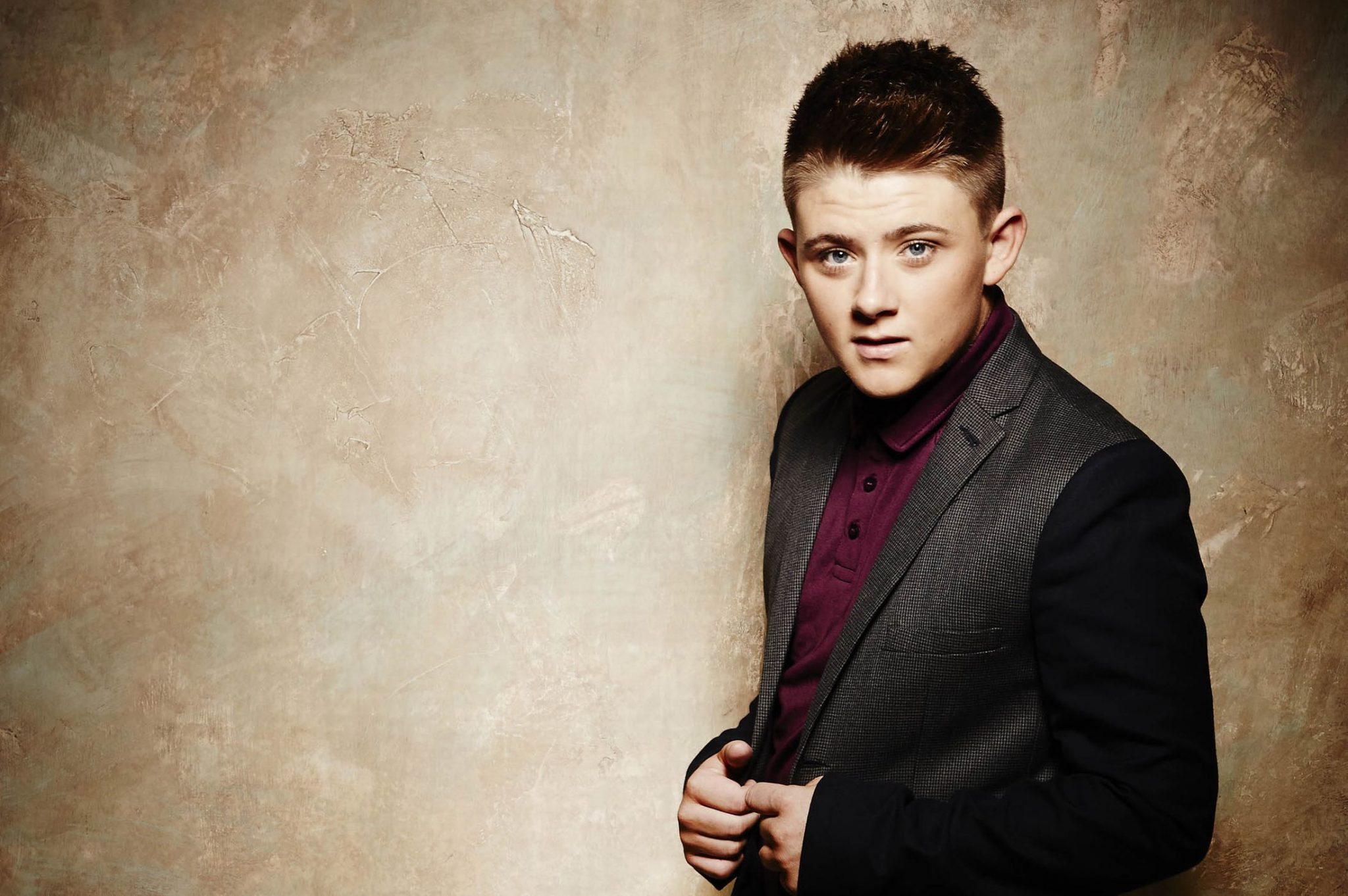 X Factor: Nicholas McDonald Rocks our world with Michael Jackson classic!
Nicholas McDonald got right into the Disco Week spirit tonight as the X Factor boys hopeful gave a brilliant performance of Michael Jackson's classic hit 'Rock With You' – complete with roller skating dancers.
Despite being too young to remember the age of disco – he's just 16, don't you know?! – Nicholas, or Nicky as he's affectionately known, looked right at home as he rocked the stage, quite literally.
Scottish hopeful Nicky gave a good show, but he didn't let his vocals suffer despite his energetic routine.
And Sharon Osbourne was just one of his massive fans, telling the teen: "I love you so much, I want to put you in my pocket, not like a Polly Pocket, a Nicky pocket.
"That was fantastic, it was relay great to see you sing something up-tempo you were getting into it. I would have liked it to be a little more naughty, I know you are naughty and want to see that side of you."
Gary Barlow added: "You are such a great singer, you are you just take anything and sing the heart out of it. It was really good, I was very impressed."
Nicole Scherzinger, after making some comments about 'going to the disco' with Nicholas, added: "I love your voice, this week is Disco Week and the only thing I want you to work on just a little bit more, I'm just trying to help, is it's not always just about the singing. This week it's about the feeling the groove and getting lost in that."
And Louis Walsh, the last judge to comment, added: "You are a natural performer, you can sing ballads, you can do Michael. Some people have it, others don't.
Go here to watch Nicholas's performance and the judges' positive comments!
"I believe in you, like Sharon said we believe in you. You're going to go all the way."
If you enjoyed Nicholas' performance of 'Rock With You,' you can download it now on iTunes.
Source: stv.tv, iTunes & MJWN
Leave a comment