Michael's Mum Says Thankyou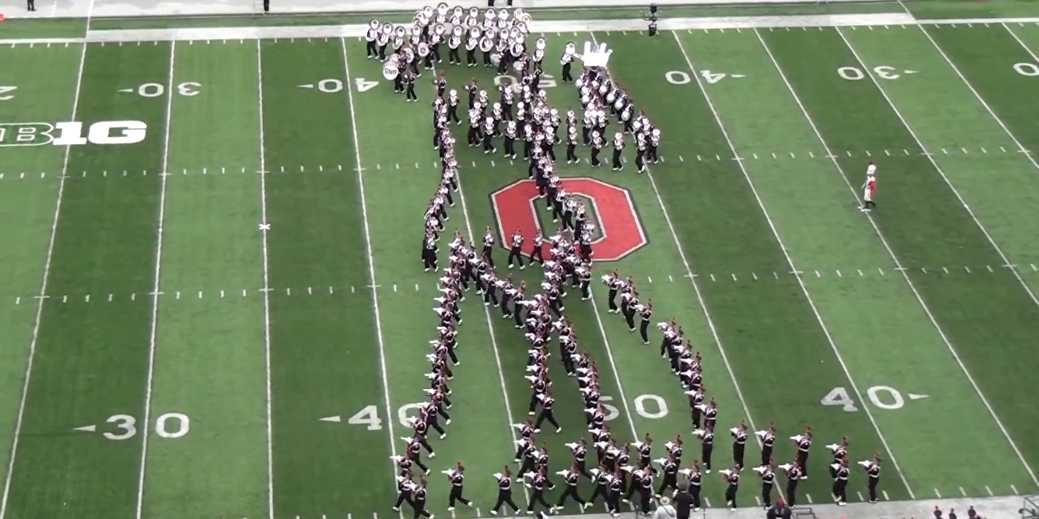 You may remember last week we reported on the Ohio State Band's performance of Michael's music and especially their collective 'Moonwalk.' Michael's mother saw their half-time performance and has personally thanked the band for their outstanding tribute to her son.
After Michael Jackson's mother called the director and two consecutive halftime shows went viral, it seems the Ohio State Marching Band might be starting a streak to rival that of the undefeated football team.
A BuckeyeTV video of a Michael Jackson tribute halftime show during the OSU football game against Iowa Oct. 19 had more than 7.8 million views as of Wednesday evening, and a YouTube video of the 'Hollywood Blockbusters,' halftime show during a game against Penn State Saturday had more than 8.7 million.
With all the attention it's getting, the band, often referred to as "The Best Damn Band in the Land," appeared on NBC's "TODAY Show" Wednesday and has been fielding calls from media around the world, OSU Marching Band director Jon Waters said.
Katherine Jackson, the late Michael Jackson's mother, contacted Waters on Oct. 24th to thank the band for its tribute to her son, Waters said.
"She was very gracious (and) wanted me to thank the band members and said that on several occasions," he said. "She was very impressed by the performance of the band and extended the congratulations and thanks of the whole family for our performance."
Waters said the attention benefits the entire university.
"This has given us global outreach and that is a wonderful opportunity for us and our university and for our great students," Waters said. "(If) that inspires some fifth grade or some fourth (grade) kid to say to his or her mom, 'Hey, I'd like to play in the band someday,' then we've done our job. We've inspired the next generation of musicians and I think that's a great thing."
To learn more visit here.
Source: The Lantern & MJWN
Leave a comment