Website Upgrade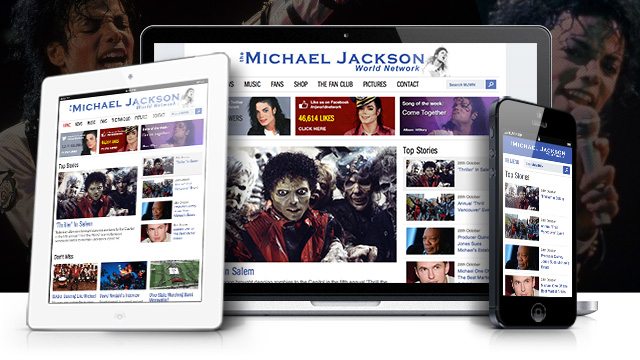 As the UK's oldest Michael Jackson fan club, we've been through a number of online changes over the years since launching in 1998.
Back in March we launched the latest version of our website, and our team have been working hard everyday to make sure we're supplying you with the latest news regarding all things Michael. We've also increased the features on our site for you to enjoy and are constantly making changes to make sure you're getting the best experience possible.
When we re-launched the website earlier this year, with it came the opportunity to view us on your mobile phone. Today we have enhanced this by doing a complete overhaul, to make sure our site is optimised best for all smartphones and tablet devices.
We hope you continue to enjoy our services, all of which are free! We will continue to work hard to bring you the best the Michael Jackson world has to offer, and we'll make sure that we are always there for you!
Keep Michaeling!
MJWN
Leave a comment