'Thriller' In Salem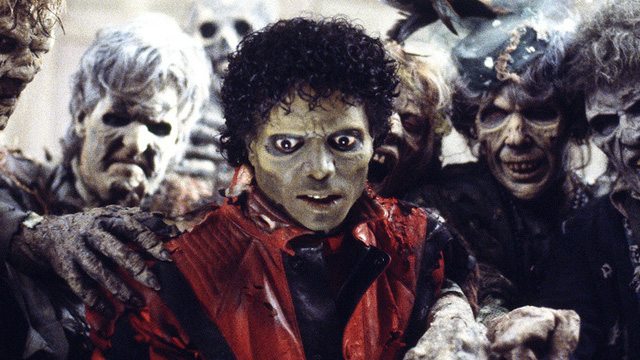 Saturday afternoon brought dancing zombies to Salem, Oregon in the fifth annual 'Thrill the World,' a simultaneous worldwide dance to Michael Jackson's iconic hit. About 25 dancers in full zombie garb gathered in front of the Capitol building to launch into the 'Thriller' dance at exactly 2 p.m. The timing had to be precise — organized dances would be occurring across the nation at the same time.
For five minutes, Michael's voice rang through the Capitol mall as the zombies danced and onlookers watched.
"It's always so much fun to do this every year," said event organizer Kelly Stevenson. "It started in Salem as part of the 13 Nights of Halloween and they'd hired a choreographer. I got volunteered to finish the dance lessons." Zombie dancers have spent last six weeks learning Jackson's famous choreography, she said.
'Thrill the World' is a global event launched in 2006, although it didn't come to Salem until two years later.
Megan Hill said she'd participated a few times before finally helping to organize.
"It's totally different — learning it versus doing it," she said. "The first few years I was terrified. I just love doing it and I hope we can keep doing it."
For Kelli Swanson Jaecks, it was her first year joining her fellow zombies to perform 'Thriller' before a crowd. She said participating in the global event has been a dream of hers.
"A friend of mine worked with me to do it and learn the dance," she said. "It took one week of practice. It felt so powerful. You're connected all over the world to people doing it — it's awesome. It's really cool that Salem, Oregon is a part of it."
Source: statesmanjournal.com & MJWN
Leave a comment