Annual 'Thrill Vancouver' Event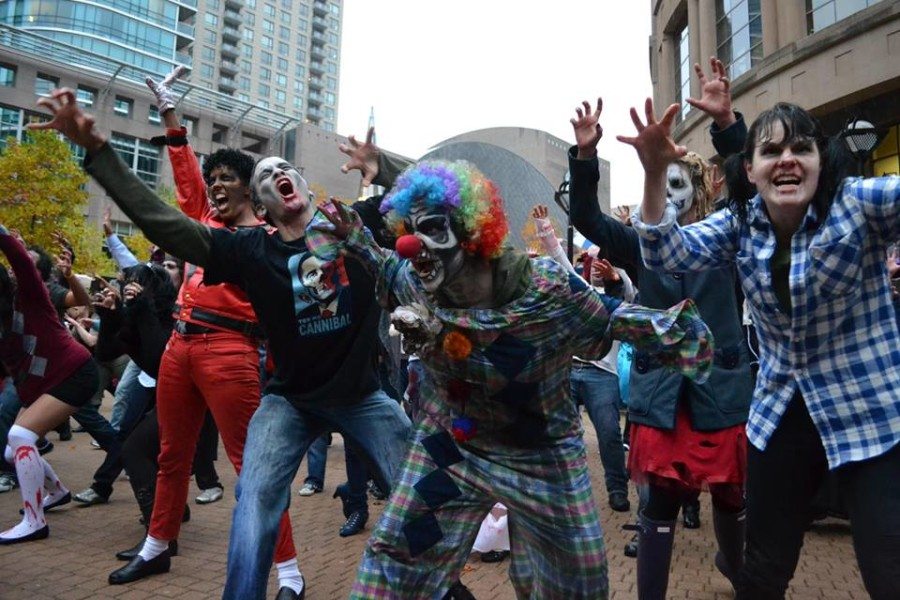 The undead, and some other guests, showed off their choreography skills in Yaletown, Vancouver, on Saturday, for the annual 'Thrill Vancouver' charity event to Michael's 'Thriller.'
To watch the video go here.
The zombies pulled their best Michael Jackson moves, dancing outside the Roundhouse Community Centre to 'Thriller.'
It's all part of an annual international dance charity event set to the song's music video.
However, brains were not the only thing the ghastly ghouls were after. They were also collecting money and food donations for the Greater Vancouver Food Bank.
To learn more about 'Thrill The World' and their work, visit here.
Source: globalnews.ca & MJWN
Leave a comment