'Immortal' Reflections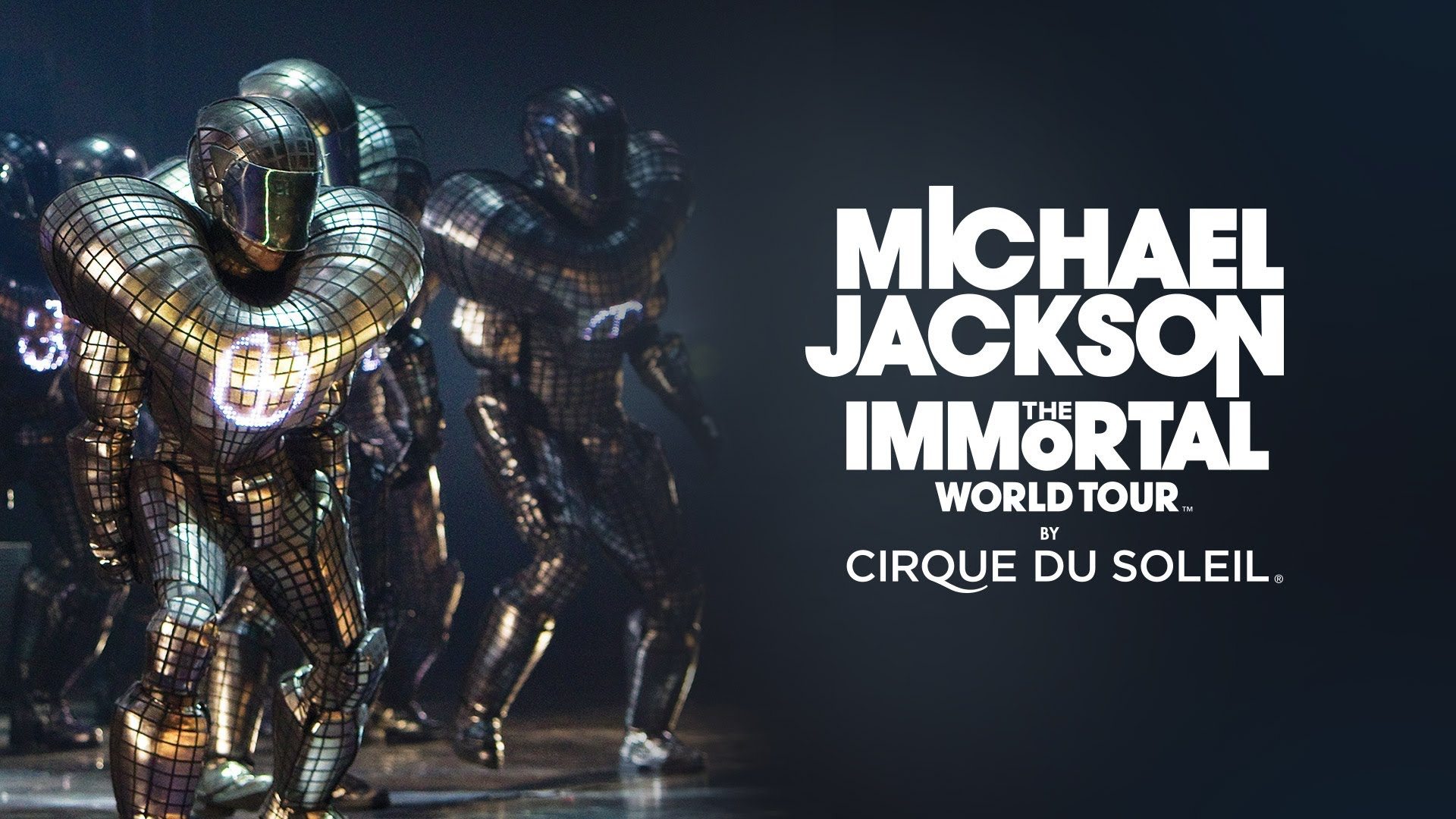 THE IMMORTAL SHOW IN AUSTRALIA
During this last month I had the pleasure of once more seeing the magic of  Michael reflected in Cirque du Soleil's 'The Immortal' show. I was witness to this amazing tribute to Michael when it first opened up in Vegas in 2011, attending several of the shows there at the Mandalay Bay. When I heard that it was coming to Australia, I didn't hesitate to book tickets, this time in Sydney and Adelaide. The 'Immortal' was gracing our shores and there was no way that I was missing out on once again seeing the brilliance that was Michael captured as best it can be, in a tribute show without Michael himself being there in the physical form.
I booked Sydney first as at the time there were no scheduled shows for Adelaide and no plans for it to come here, but when Adelaide was later added to 'The Immortal's itinerary, well I had to also see it in my own home town and booked seats for here as well. Though the production was on a smaller scale than the one I had seen in Vegas and certain things had been taken out of the show, I guess due to restrictions on certain stages around the world and the aspect of all the travelling around, it was still nothing short of awesome and left me with the same reaction that I had the first time in Vegas.
It captured my imagination and my emotions as tears still flowed throughout certain parts of the show just as it did two years ago, and there were moments when I thought Michael was going to walk on that stage at any moment and leave us breathless with a presence that only Michael can deliver. From his older Jackson 5 numbers such as 'ABC,' to his solo hit 'Ben,' to the iconic 'Thriller,' and 'Billie Jean' to his more current numbers like 'You Are Not Alone' and 'Speechless,' Michael was present throughout the whole show. The combination of Cirque and Michael's music just worked beautifully, but the standout for me was still the live music that was incorporated into the show. With great musicians such as Jonathan "Sugarfoot" Moffett, Michael's long time drummer and friend,  combined with Michael's unforgettable voice, the sound that came out of the  speakers and filled the Arena was nothing short of phenomenal. Besides the  genius that is Michael, the live band just sets this show apart from others and makes it not just a Cirque show but a live concert experience.
Just as it was in Vegas, the audience here in age was diverse and ranged from as young as ten to people in their late seventies. They had all come together under one roof, and most being Michael Jackson fans, were here to show their love for and experience Michael, some once more, and some for the first  time. It was a wonderful feeling seeing them all clapping, dancing and enjoying themselves, but even more wonderful seeing the look of joy that Michael and the show had brought to their faces.
The fun continued during the half time interval where the entertainment didn't seem to stop as some of the dancers from the show came out and kept the atmosphere alive by interacting with the crowd and tried teaching the audience a few of Michael's famous dance moves. They certainly did get the crowd on their feet!
Everyone has their own take on the show, but it did receive rave reviews here in Australia and I have heard nothing but positive words from family and friends that also saw the show here. Though there may be a few Cirque fans that may have liked to see more of Cirque in the show, many that weren't even huge Michael Jackson fans were still blown away by it and left the show taking back with them the message of love that Michael stood for. Even when no longer here in person, the man still manages to pack an Arena and cause sheer excitement.
For me the excitement didn't end with the show as I was once again fortunate to catch up with Jonathan and some of the dancers. I am also proud to say that I am now the owner of the pair of drumsticks that Jonathan beat the life out of during one of the shows in Sydney. A momentum of the night that I will always treasure and will always be grateful for just as I am having the chance to catch up with one of the world's best drummers.
If I could sum the show up, I would say that the show was not meant to be about how well the dancers executed Michael's moonwalk or famous moves as no one here was trying to be Michael. It was simply a beautiful tribute to Michael that a group of talented musicians and dancers brought together with much love and respect. In fact, it goes a lot deeper than just a tribute show in my eyes, for when I hear kids like my nephew who were not even around to witness Michael's greatness come to me after seeing the show and say,
"Wow! It was the best show ever!"
And I can hear them singing parts of his songs with words such as "Beat  It! Beat It!" coming out of their mouth as they are leaving the arena, then I know that what Michael wanted to achieve he did, and that he would be smiling down on us! For the legend LIVES!
A final Thank you to Cirque for bringing Michael to Australia.
– Paula Katsikas
Source: Paula Katsikas & MJWN
Leave a comment