The Kitchen To Present Neil Medlyn's 'King'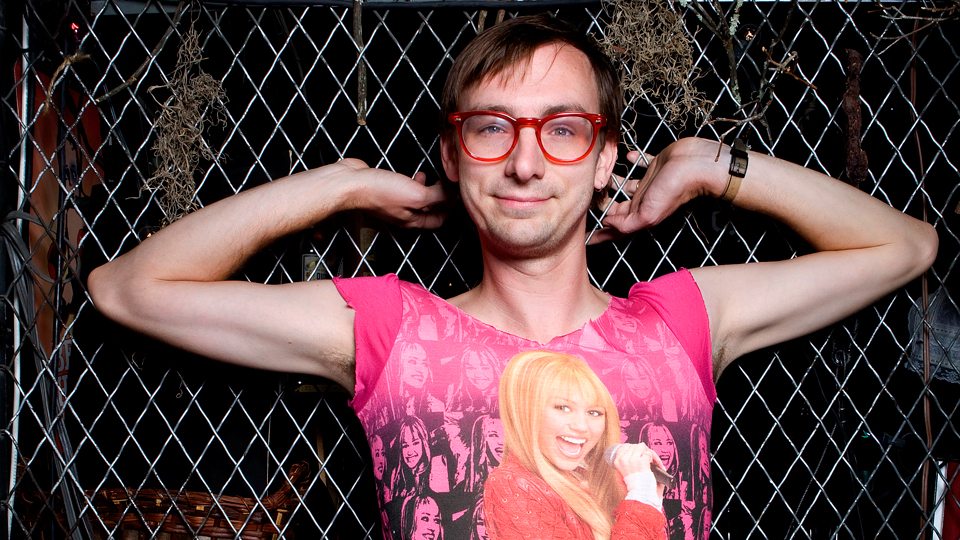 Since 2006, Neal Medlyn has been creating a seven-show performance series in which each piece is built around a pop star or iconic group, from Lionel Richie and Miley Cyrus to the Insane Clown Posse.
The finale of this series, 'King,' is built around Michael Jackson — containing radically rethought versions of his music, intuitively-related source material in sculpture and costume, as well as considerations of Medlyn's personal and artistic trajectory of the past several years. 'King' is about epic attempts.
Concurrent with the run of King, there will also be an exhibit of video, art pieces, ephemera and related work from all seven shows in Medlyn's Pop Star Series in The Kitchen theater (open 2:00-6:00pm).
King is made possible with support from The Fan Fox and Leslie R. Samuels Foundation, Joseph and Joan Cullman Foundation for the Arts, and with public funds from New York City Department of Cultural Affairs in partnership with the City Council and New York State Council on the Arts with the support of Governor Andrew Cuomo and the New York State Legislature. King is a project of Creative Capital and has been made possible in part by The Cutting Edge Fund of the New York Foundation for the Arts.
The Kitchen welcomes back Neal Medlyn for the world premiere of King, the seventh and final work in his series of performance pieces built around pop stars. With 'King,' Medlyn turns his attention to the pop star par excellence: Michael Jackson
'King' will contain radical reinterpretations of famous Michael Jackson songs, outside text (from Maxim Gorky's 'My Childhood,' among other sources), some of Medlyn's personal biography and various elements of show business.
Performed by Medlyn, Farris Craddock and a small children's choir, 'King' features musical direction by Matt Ray, costumes by Larry Krone, lighting design by Madeline Best and sculpture by Fawn Krieger, inspired by the Michael Jackson 'HIStory' statues.
Performances will take place October 23-26 at 8:00 P.M. at The Kitchen (512 West 19th Street). Tickets are $15 and can be purchased online here; by phone at 212.255.5793 x11; or in person at The Kitchen (512 West 19th Street), Tuesdays – Saturdays, 2:00 – 6:00 P.M.
If you would like to read more about his work, go here.
Source: broadwayworld.com & MJWN
Leave a comment