Ventura Dances 'Thriller' For Charity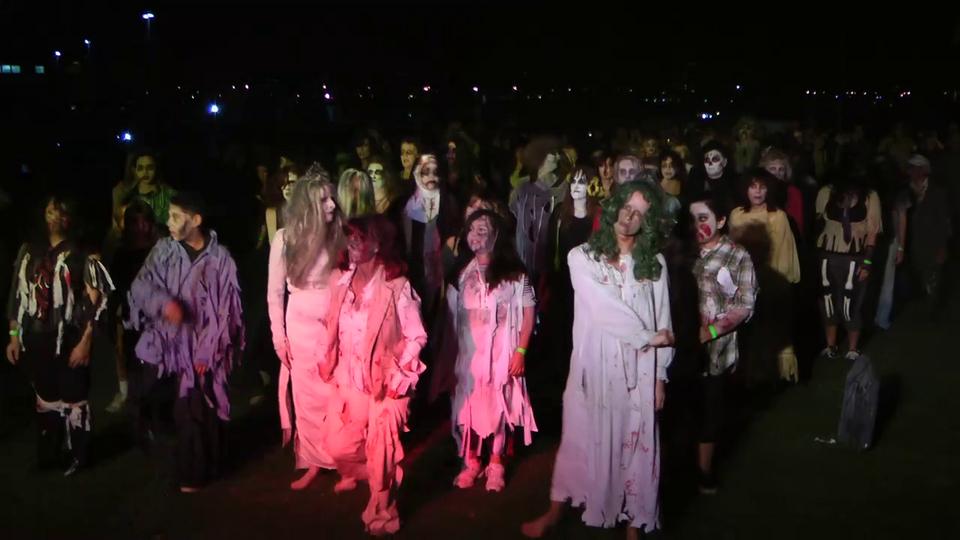 This year marks the 30th anniversary of the release of Michael's iconic 'Thriller' album and video. On October 26, 2013, thousands of dancing zombies across the globe will take to the streets, in unison, in an attempt to break simultaneous worldwide 'Thriller' dance records and gather donations for charity.
In Ventura, California, scores of dancing un-dead will perform at the Ventura Harbor Village on Saturday, October 26, 2013, at 2:00 p.m. as part of this worldwide record attempt.
Additional zombies are encouraged to participate and 'Thriller' classes are currently underway at several locations throughout Ventura County.
To register or to learn more about this event, visit here or contact Event Coordinator Louise Bretz at 805-223-0635.
Prior dance experience is not required and zombies of all ages are welcome. Participants may also learn the dance on-line.
Now in its eighth year, an estimated 10,000 participants in 200+ events in 25 countries are expected to perform Michael's 'Thriller' dance coordinated via satellite countdown on October 26, 2013.
In 2009, the year of Michael's death, 22,923 people at 28 events in 32 countries danced 'Thriller' at the same time, breaking the Record Holders Republic record for the "Largest Simultaneous Thriller Dance," while gathering over $85,000 for 80 charities worldwide.
In 2009, local dance instructor Louise Bretz coordinated the first-ever Ventura 'Thriller' performance, gathering donations for the local Mossy Foot Project with outreach to Africa.
In 2011, Louise's dancers joined forces with Maverick's Gym and staged the largest 'Thriller' performance in Ventura with 78 dancers aged 6 to 64 stomping and roaring to the beat of 'Thriller.'
This story is contributed by a member of the Ventura community and is neither endorsed nor affiliated with Ventura County Star
Source: vcstar.com & MJWN
Leave a comment