Michael Admired Bertie Ahear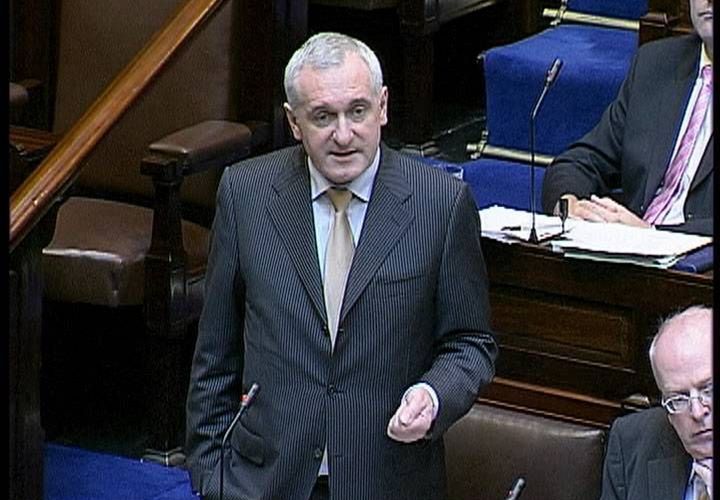 Patrick Bartholomew "Bertie" Ahern (born 12 September 1951) is a former Irish Fianna Fáil politician who served as Taoiseach – Prime Minister –  of Ireland from 26 June 1997 to 7 May 2008, of the Irish Republican Party, more commonly known as Fianna Fáil.
Michael spoke of the Fianna Fail leader as "a nice guy," and read Irish newspapers to keep up with news of him. He learned of him when he lived in Ireland in 2006.
That's according to Moate based cabbie Ray O'Hara, Michael's personal driver during the six months he spent here in Ireland during 2006. Moate is a town in County Westmeath, Ireland.
"Any time Bertie would pop up on TV, Michael would remark 'Ah Bertie is a nice guy," Ray O'Hara told the Herald. The 47-year-old reveal Michael's fondness for Bertie in 'Michael Jackson's Irish Driver' an RTE Radio Documentary-On-One, produced and presented by Irish Independent journalist Ken Sweeney, which airs this Saturday on RTE Radio One at 2pm.
Among those taken aback is Bertie Ahern himself.
"Wow. That's the first time I've hear that. And it's really nice to hear. I met Michael Jackson once when Oliver Barry brought him to Cork in 1988. I was Minister of Labour then, sorting out strikes and bringing different sides together. Maybe that was discussed. All I remember was meeting Michael, and driving back to Dublin, my two little girls Georgina and Cecelia asleep in the back of the car," Bertie Ahern told independent this week.
Michael returned to Ireland 18 years later to live and record at Grouse Lodge studios in County Westmeath with Prince Michael Junior (9), Paris (8) and Blanket (4).
Incredibly it took the world's media nearly six months before they found out as the owners of the businesses he visited choose to stay silent. When a pizza delivery man spotted Michael in a local bowling alley, the woman owner assured him the man in the funny hat "was not Michael Jackson, but just "a fella from Tullamore who thinks he's Michael Jackson."
Dublin born Ray O'Hara became, not only driver but bodyguard to the biggest star on the planet.
"The first few days I was in shock. I kept looking in the mirror to be sure the guy in the back really was Michael Jackson," said O'Hara who charged Michael the same rate per day as he would other local customers in Co Westmeath.
Michael arrived in Ireland in 2006 after being acquitted in a damaging child molestation case.
Source: independent ie. & MJWN
Leave a comment