'One Rose For Michael' Event Blog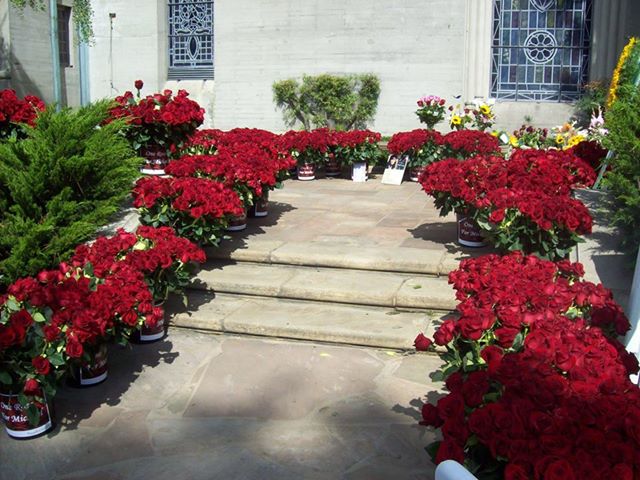 I am so honored to be apart of this beautiful event for Michael J. Jackson; this wonderful, caring event is lovingly organized by Robyn and Sarrah.
Somehow I just know he is smiling down on us approving of our giving in his name to bless others. Not only were we able to give Michael 13,447 red roses but this year our giving grew as roses were matched by MJ fan groups and MJ Face Book pages. We gave more to the One Rose charities than ever before. It's a beautiful thing! Michael proclaimed, "What More Can I Give?" Well this year it was a lot more… the LOVE just keeps growing.
The day after the anniversary we were also able to "Pay It Forward" like never before to bless others. Above are all the pictures of the many places roses were shared, delivered and blessed many, many people with smiles and LOVE in Michael's memory. There were people all over the Los Angeles area smiling as they looked at and held Michael's beautiful roses. Yet there were still many, many buckets of roses at Holly Terrace for Michael as well. Yes I do believe Michael was smiling down on us all this day. We LOVE YOU MICHAEL!!
… and the LOVE grows and grows like ripples in the water.  ♥
Here is the complete blog.
NB: Please respect the copyright.
Source: MJBliss & MJWN
Leave a comment