Rare Behind The Scenes Of 'Black Or White'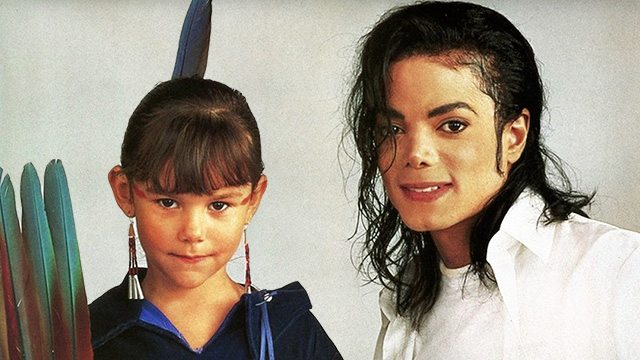 This charming piece of behind-the-scenes footage shot during the filming of the 'Black Or White' short film, shows a smiling Michael, with a young Sage Galesi!
Michael and Sage Galesi are seen during a photo- shoot! Michael is in a very up-beat, playful, cheerful mood, smiling, joking and showering Sage with compliments about the "Good job" she has done during the filming of the short film.
In 'Black Or White' Sage dances with Michael during the scene featuring indigenous American Indian tribes – she wears authentic clothes and a feather in her hair.
Sage is now a singer with Sage + The Saints, and says one of the highlights of her life was working with Michael! We're not surprised!
Her mother is Joanelle Romero who is a Native American humanitarian, filmmaker, actress, recording artist and entrepreneur. She is the founder of Red Nation Media, an internet and television channel. In 2007 she was designated a Women's History Month Honoree by the National Women's History Project.
Source: Sage + The Saints & MJWN
Leave a comment