Dr Green Discusses Emails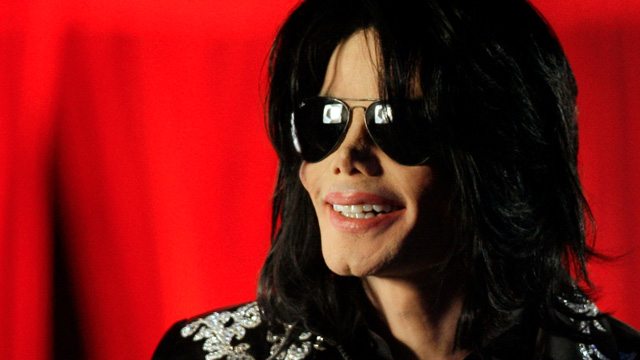 Yesterday, AEG expert Dr Gary Green was back on the stand. Mrs Jacksons' attorney William Bloss, resumed his cross examination.
Mrs Jackson did not attend court for this afternoon only session. The attorneys, however, were ordered to appear in the morning to argue about future witnesses.
Dr Green said over the weekend he had reviewed his testimony from Friday, reviewed materials provided earlier and met with AEG attorneys.
Bloss asked; "Do you remember Dr Matheson testifying that it didn't appear Phillips had full recollection of phone call between Phillips and Murray?"
Dr Green replied; "Yes, it appears from Mr Phillips' testimony he does not have a full recollection of the phone call. Phillips wasn't able to recall the specifics content of the phone call, but he wrote an email that could indicate of what was spoken. There's no evidence that Mr Phillips put any pressure on Dr Murray in that phone call."
Bloss then asked how Dr Green reconciled any inconsistency in testimonies. He said he looked if any of them related to his opinion in the case.
Bloss asked; "Was there any fact inconsistent with your opinion?"
Dr Green replied, saying he could not recall any at this time.
"You said your opinion was based on Phillips, Ortega and Gongaware, correct?" Bloss asked.
"That was part of it," Dr Green replied.
Bloss showed an email chain called "Trouble at the Front" and a meeting on June 20th, 2009. "There were several accounts of that meeting," Dr Green said.
Bloss asked; "Do you recall Dr Murray telling AEG to "stay in your lane" and that it showed independency?"
"There's a little bit of dispute as to what really happened at that meeting," Dr Green testified. "In my opinion in this case the health interests were aligned and there were no conflict of interests that led to poor medical care. Dr Green said when Phillips asked what was wrong with MJ it could be Murray was following privacy laws not disclosing MJ's medical condition."
"It was ultimately up to Dr Murray to make decisions in the best interest of his patient and he didn't do that," Dr Green opined.
"Even if Mr Phillips threatened to cancel the tour, that doesn't change your opinion?" Bloss asked.
"It still does not take away Dr Murray's responsibility with the patient," he said.
Bloss played video deposition of Dr Green. He said he accepted as true Phillips' accounting of what happened in that meeting to issue his opinion. "Mr Phillips testified under oath, I credited his opinion," Dr Green said. He also said he'd credited other testimony as well, such as Ortega's. "I have no way of resolving which way is true," Dr Green explained about different accounts of the meeting.
Bloss later said in reference to Murray that on June 14th Gongaware sent an email saying; "We need to remind him it's AEG, not MJ who's paying his salary. What's expected of him." Then on June 16th Murray received the first draft of the contract agreement with provision that if tour were cancelled the agreement would be too. Dr Green said that everyday after June 16th, Murray knew about that provision. And that included June 24th and 25th, the day Michael died.
Bloss asked about meeting nurse Cherilyn Lee had with Michael at some point. She testified on April 19th Michael complained of having trouble sleeping and asked Lee to find a doctor who would give him Propofol. Dr Green said this happened thirteen days after Murray ordered Propofol.
Bloss asked; "Does Dr Murray's financial status matter at all to your opinion?" Dr Green said no but he had a general impression that he was in debt, which he believes was based on media reports on Murray.
Dr Green said that his understanding is that AEG Live was going to advance money to Murray on behalf of Michael and he agreed Murray's contract termination could be done by Michael and multiple ways by AEG Live unilaterally. "I agree that the longer the tour went on, the more financial gain Dr Murray would have," Dr Green testified.
Based on Michael's physical condition in June 2009, Dr Green said he has no reasonable opinion whether the tour should've been postponed or not.
In re-cross Dr Green said he was retained for the case on March 4th, 2013, to consider his expertise in sports medicine and conflict of interest. He was also asked to review Dr Matheson's testimony. Dr Green listed the depositions and declarations he reviewed prior to his own deposition.
Dr Green attended almost all of Dr Matheson's deposition. He said he wanted to hear him saying his opinion as opposed to reading it on paper. "I have a great deal of respect for Dr Matheson. If I had agreed with Dr Matheson's opinion, I'd have communicated it to AEG," Dr Green said.
"I considered the evidence and I came to my own conclusions. My practice is that I present them to the attorneys and whatever they want to do with that is their business, not mine. The more information I found, the more it strengthen my opinion," Dr Green testified.
He added that an email Phillips wrote showed they were very concerned about Michael's health and proved in his opinion that parties shared same interest. He said that the fact that Murray told Ortega to "stay in your lane" proves the doctor was independent.
Dr Green also said that Dr Klein saw Michael on June 22nd and that Klein had seen Michael about thirty times between March and June and in no case he mentioned psychological problems.
Bloss pointed out that when Murray told Ortega to "stay in your lane" if Phillips said anything. Dr Green said; "No."
The next witness is Rhoma Young, HR specialist.
Source: ABC7Court News & MJWN
Leave a comment