Plastic Surgeon Talks About Pain Medication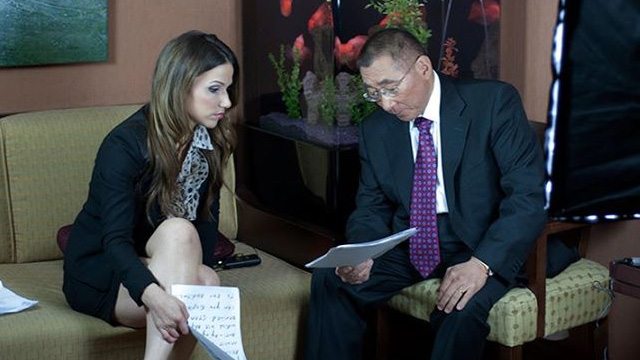 William Ackerman continued his testimony in the morning and part of the afternoon. He was asked questions on Michael's life expectancy, but that question was blocked by the Judge. However, as she had allowed questions about Mrs Jackson's life expectancy the previous day, she relented and allowed three questions. The answer was 29 years!
A discussion followed on how much money he would have provided for his mother and three children if he had lived. It was projected at $21million over 15 years, but Ackerman admitted it could have been less.
Panish asked Ackerman about Michael's charitable donations. He also asked if AEG Live knew about Michael's finances, but he said he did not know.
Brian Panish then referred him to Randy Phillips testimony, when he said that AEG did in fact know that Michael had to work to avoid financial disaster and he asked questions about Michael's AEG contract. He answered that he did not know if Michael had signed it, but believed he probably had done so. Questions the followed about the 'This Is It' expenses Thome Thome had signed for.
AEG's Sabrina Strong took over and asked questions about Michael's annual expenditure. Ackerman said that in his opinion, at the low end and was $23million, on the high end it was $45million.
Strong then asked if he felt in 2009, that Michael had the resources to spend like that. He answered; "No. He dug himself in a very deep hole."
Strong asked about Michael's loan against the Sony/ATV catalogue. The reply was that creditors were extremely well protected. "It was one of the most secure pieces of debt I have ever seen," he said.
The next question was whether the mortgage on Hayvenhurst was necessary to live. He answered; "No."
At this time the judge began to object to this line of questioning, so Ms Strong concluded.
Brian Panish took over and showed Ackerman the budget attached to the document Thome Thome had signed in 2009. One version had a footnote that $300k set aside for Murray would not be paid because it was contingent on Michael signing it. Thome's version did not include that footnote.
The next evidence was the video deposition of Dr Gordon Sasaki, who performed two surgeries on Michael's scalp in 1990 to try to repair the damage caused by burns during the Pepsi commercial.
He said he had been introduced by Dr Steven Hoefflin and he also knew Dr Klein. He told the court that he had visited Michael's Neverland Ranch twice, once with his children when Michael was away and the second time was to check on the scalp wound. He recalled that Michael had a low pain threshold and Dr Hoefflin could manage that. Dr Sasaki thought that was unusual as he would normally see a patient through to their recovery.
In July 1993 Dr Sasaki spoke to Dr Klein who suggested Percocet to deal with Michael's pain. He also suggested Michael could see a pain management specialist. He said Michael requested the medicine three times in July and August 1993 and that he'd given Michael 45 pills each time he prescribed.
Dr Sasaki said Dr Klein told him he would take care of Michael's pain need in the future.
On August 15th he saw Michael again and gave him Demerol as he said he was in serious pain. He said this was the only time he ever gave Demerol as it can start to alter a patient's lifestyle. Dr Klein told Dr Sasaki he was worried about Michael's performance on his world tour.
The last time Dr Sasaki saw Michael was in 1998.
Debbie Rowe is set to testify on Wednesday. She is expected to be questioned about Michael's drug use during the 1990's when she traveled with him, married him and had his two oldest children.
She will be called as the next witness in the Los Angeles courtroom after an economics expert concludes his testimony about the financial support Michael would have provided his mother and three children had he not died four years ago.
Source: ABC7 Court News & MJWN
Leave a comment