Randy's Video Testimony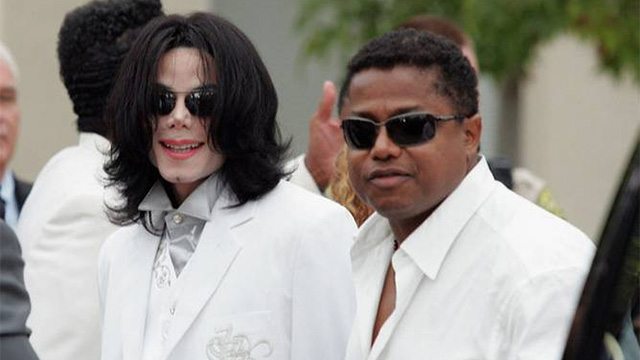 The jury were shown videotaped testimony from Michael's younger brother, Randy, in court yesterday. Randy said that the Jackson family had tried on more than half a dozen times to intervene and get Michael to stop taking prescription medications.
Several of Michael's siblings along with Randy occasionally brought in doctors, trying to convince him to go into rehab. He said that Michael had always refused though and kept his family at a distance during the final years of his life. These interventions had taken place not only at Michael's Neverland ranch he said, but also in New York, Las Vegas and Taiwan.
Randy continued by saying that he had never seen Michael take drugs but twice he'd witnessed him slurring. He said almost every time they had tried to intercede It had been after a call from Michael's nanny. He continued by saying that he later fired the nanny after he'd encountered her at a pharmacy picking up prescriptions for Michael.
Randy also explained that he didn't have a much contact with Michael during the last five years of his life and added that he was unable to get into Michael's home because the bodyguards blocked his access. "Michael didn't want to be around the family too much because he didn't want them to see him like that. He was hiding from me," Randy said.
Rebbie, Janet Tito, Marlon and Joe Jackson were part of most of the interventions. However, Mrs Jackson went once or twice. Randy explained that Mrs Jackson was unwilling to accept Michael was addicted and he felt  and that "she was in denial. She just didn't want to believe."
Randy also explained that Michael was terrified previous to his trial in Santa Maria. He said at one point he had to take him to hospital because; "he was under the influence of something. He was very frightened, and I had to get him to court," he said.
Later, Mrs Jackson's attorney Brian Panish said Randy's testimony showed; "what everyone knew, that Michael Jackson had a problem with prescription medications. Apparently the only ones that didn't know that were the people at AEG."
Source: iol.co.za & MJWN
Leave a comment