Contract Disputed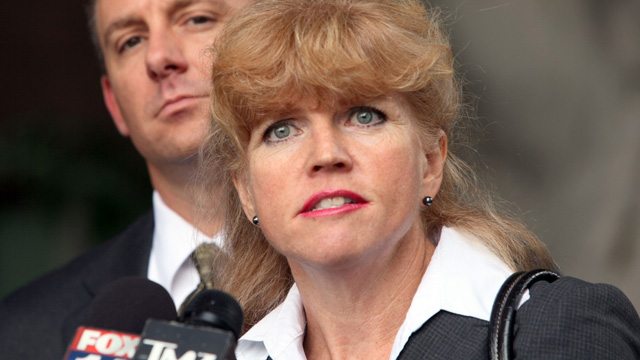 Attorney Kathy Jorrie was called to the stand again yesterday and was cross-examined by Brian Panish, who brought jurors' attention to a six page contract LAPD officers found in Murray's BMW.
The contract, which was put together for AEG Live, states the agreement between themselves and Conrad Murray over Michael's medical care.
Michael and AEG never signed the contract, but Murray's signature was put on the agreement the day before Michael died. As the remaining signatures were never put on the agreement, AEG says the contract was never fully executed and therefore not legally binding.
Panish asked Jorrie; "The draft you sent Dr Murray said he would be paid retroactively from May 1st?"
"Yes," she replied.
Mrs Jackson's attorneys then argued the contract was binding even if it wasn't signed by all parties. This is because AEG previously agreed to pay Murray under the terms of the contract for more than a month before Michael's death.
'This Is It' co-director Kenny Ortega is expected to take the stand next. He had been on the stand earlier in the trial, but unfortunately had to leave before being able to complete his testimony.
Debbie Rowe is expected to be called to the stand next week by AEG attorneys.
Source: CBS & MJWN
Leave a comment