Michael Café & Bar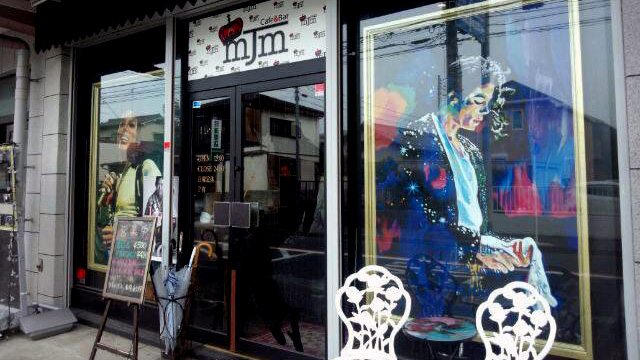 There is a Michael Cafe & Bar, which is located at Chofu, Tokyo, Japan 1820034. The store has a beautiful 'Michael' themed interior throughout with many valuable MJ collections and where fans can come and relax over a coffee or food and watch 3D television, feeling close to Michael.
It is a small fan owned Cafe & Bar where they hold auctions and where a portion of the proceeds from the sale of food and beverages is donated to charity.
The store was inspired by the owner after watching 'This Is It'. The owner says; "It is a small little store, but it is filled with love and respect for Michael." They also state that fans have been coming since the cafe was open, but all the family is welcome. MJM Cafe & Bar's mission is to help Michael's legacy live on in the next generation.
Amongst other beverages, fans and customers can also treat themselves to cocktails that are named after some of Michael's most popular songs such as the 'Heal The World' cocktail, the 'Billie Jean' cocktail, the 'Man In The Mirror cocktail' or the 'Beat It' cocktail.
On June the 25th customers and fans adorned the shop with flowers and gifts as a tribute and in remembrance of Michael."
For more information click here.
Source: MJWN & Cafe & Bar MJM, with special thanks to Paula
Leave a comment