Michael And Mickey Cartoon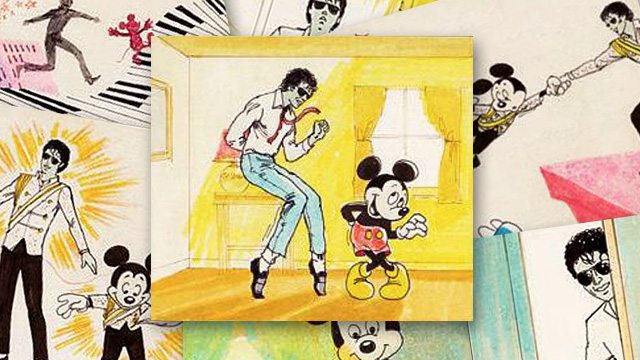 Jimhillmedia.com has reported that twelve storyboards of Michael dancing with Mickey Mouse have been found by Profiles In History, who run animation art auctions.
The storyboards show what appears to be potential footage of a cartoon meeting between Michael and Disney's Mickey Mouse from the 1980s. In it Michael and Mickey would unite to perform a dance together.
Profiles in History are known for finding truly amazing items for their auctions and this could possibly be the most amazing of all. One such item was an early concept painting of Snow White with blond hair!
To read the article and see examples of the actual storyboards, please click here.
Source: jimhillmedia.com & MJWN
Leave a comment