HIStory Tour Only Broke Even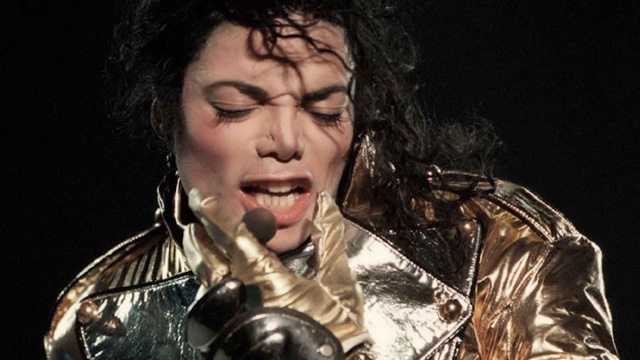 The testimony of Eric Briggs of FTI Consulting continued today, during this 14th week of the Jackson family's lawsuit against concert promoters AEG Live.
Briggs stated that Michael had a dismal public image in his final years which meant his final concert series didn't have any sponsors, despite record advance ticket sales for the fifty planned shows.
Mrs Jackson is demanding $1.5 billion in damages, the amount the Jackson family expert estimates Michael would have earned from the concert and a worldwide tour if he had lived. But Briggs, a defense witness, argued against this estimate in the Los Angeles Superior Court, emphasising that Michael's image had deteriorated greatly in the years leading up to his death, so much so, that no company agreed to sponsor his final tour. "Brand companies appreciate artists can be great performers, but that doesn't mean they want to put their names next to the performers," Briggs said.
According to Briggs, Michael's image rebounded somewhat in the 1990s, but it plummeted again in 2003 for several reasons. For big-name labels, Michael was a risk he said, because new scandals could emerge without warning and "brands are looking for predictability."
Eric Briggs, a consultant who has worked for the estates of Elvis Presley and Frank Sinatra, said it was dangerously "speculative" to assume Michael would have completed all fifty dates of his sold-out 'This Is It' concert series in London,  much less a two hundred and sixty date world tour. He called Katherine's projections "unprecedented," arguing that the best selling tour of all time – U2's '360' tour – grossed a grand total of $736 million. He said U2 band members only pocketed a fraction of that amount after paying for venues and pricey production costs.
He then underscored prior testimony that Michael's 'Dangerous' tour lost money while his 'HIStory' tour only broke even. Briggs also questioned Michael's ability to line up sponsors and endorsement contracts due to his poor ratings in an influential poll of consumers. "Michael Jackson had a significant history of cancelling projects, even when they were fairly far along," Briggs testified.
Mr Panish, in cross examination, asked Mr Briggs several questions about Michael's health and the medical risks he was taking. He declined to answer the health questions as he is not a medical man, but deferred to the opinions of other doctors who had given evidence.
Mr Panish will continue his cross examination tomorrow morning. (Wednesday)
Debbie Rowe, Michael's ex-wife and the mother of two of his children, won't be called to testify this week. She will likely take the stand after other witnesses, including Michael's older sister Rebbie.
Jurors also are expected to hear videotaped deposition testimony from Michael's youngest brother Randy Jackson.
Putnam said during his opening statement in April, that Debbie had intimate knowledge of Michael's lengthy use of the surgery-strength anaesthetic, that ultimately killed him. He told jurors that she would testify about Michael using Propofol as a sleep aid as far back as the 1990's. "She will tell you she saw several doctors put Mr Jackson to sleep with Propofol overnight in hotel rooms (while touring)," he said. "Ms Rowe knew this was incredibly dangerous…She would always insist on being there when he got Propofol overnight."
He said Debbie "doesn't know the names of all the doctors" who gave the anaesthetic but would name the ones she could.
Debbie undoubtedly would be a complicated witness. She used to work for Michael's dermatologist Dr Arnold Klein and reportedly has blamed her former employer for having a hand in Michael's death.
Source: New York Daily News, Associated Press & MJWN
Leave a comment