1998 - 2013: Celebrating 15 Years
Thursday, 27th June 2013
Kai Chase's Cross Examination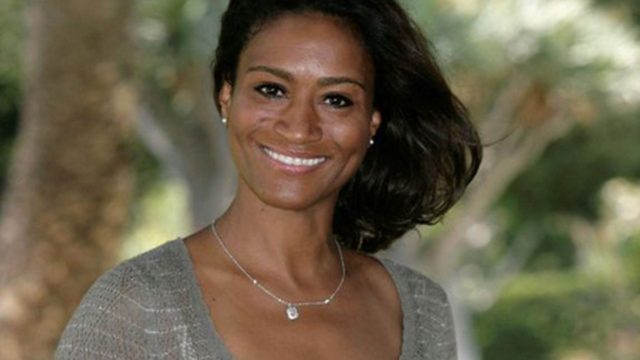 Kai Chase was cross-examined by AEG's attorney Jessica Stebbins Bina. She began by stating that she had never met any of Michael's doctors other than Conrad Murray. She also stated that she had never told the police, or testified at Murray's trial about the meeting at Michael's home with AEG executives, because she wasn't asked.
Chase was then asked about her description of Michael at the meeting, that he wore a surgical mask and layers of clothes. But Bina said she didn't mention the surgical mask or layers of clothing before. "I described his emotions, yes," Chase explained. "You could just see the fear in his eyes." "He looked scared," Chase said.
The chef testified yesterday that Michael looked afraid going into that meeting. She was again asked why she didn't mention these details before. Chase said at her deposition, she wasn't asked for those details and "I didn't say it." I didn't know why he was wearing that, it was pretty strange, he had not worn that in the house before," Chase said about the surgical mask.
Bina: Did you ever mention before yesterday that Mr. Jackson was cold in that meeting?
Chase: Yes!
Chase said she saw MJ cold once.
"Mr. Jackson was very scared at that meeting," Chase testified. But she said Michael didn't tell her he was fearful, never spoke to her about it.
She stated that the day Michael died she was asked to sign a paper with a short paragraph written on it, and then was asked to leave the house by Michael Amir Williams. He was asking all the staff to leave.
Ms Chase now works for Katherine Jackson, and was asked if she thought that any witness at this trial who works for the family would be fired if they gave the wrong answers. She replied "No".
Regarding Paris deposition, Chase said her statement surprised her. "She seems just lost, she seems to just be grieving, missing her father".
Chase: I knew that she was very, she was very close with Grace when she was young. Chase said Paris has a feeling of abandonment, which is probably part of the reason she was angry with Grace. Chase said Grace was a very big support for her, very loving, helped her with the kids.
"They were just best friends, a very, very deep relationship," Chase said about MJ and Grace Rwamba.
Source: ABC7Court news & MJWN
Share this article
Leave a comment