Forest Lawn Today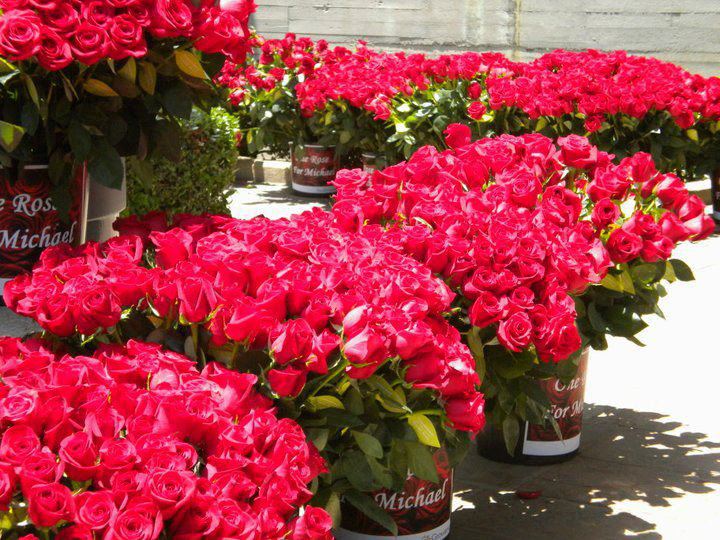 Forest Lawn's Holly Terrace became a stunning reminder of Michael's fans' love and respect for him, as thousands of long-stemmed red roses were delivered there.
Organised by a small group of fans for at least three years now, this was the highest number ever delivered.
They were spectacular and beautiful, as is fitting for Michael, who was himself spectacular and beautiful.
The organising fans deserve recognition for the effort they put into what has become a unique and heart-warming spectacle.
Thank you, ladies, you know who you are!
Source: MJWN
Leave a comment