Jonathan Moffett's Tribute To Michael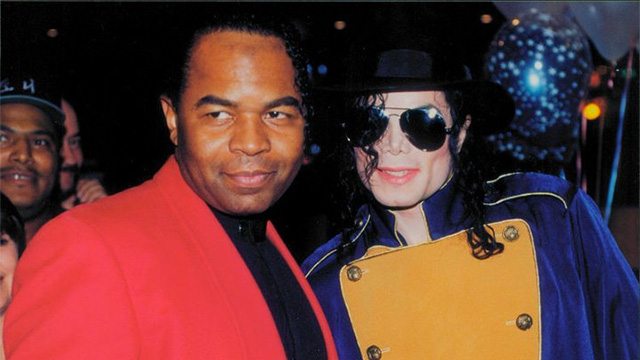 "He cried out and the Angels came for him, for his troubles became known in the Halls of Heaven. His pain, sorrow and weariness, for, and from the desperate need of rest was seen overhead, from high above, where they can see all, as this Soldier of Love was determined to carry on bravely as did the Kings and Knights who came before him, and showed the way. For Michael was King! For more than just in the Music and Dances, or the Artistry of seeming magic that he exhibited miraculously as through such, he was, and is, the King of Hearts!
For greater than the "Gifted One's" talents he exhibited in and through everything he was given to show and do in the world, he blessed a lot of people, organizations, charities, foundations, and most of all, individual lives many times with the means of the gift of life, through the transplants he funded, the hospitals he seeded with financial means to keep up the equipment and even at times purchase brand new machinery equipment much needed, to save as many lives as he possibly could!
And these things known throughout the Halls of Heaven, resonated, and they rang out the call to send for him and free him from the sufferings he was sustaining, and had gone through, regardless of the love that he had shown the world, as he didn't deserve this plight which was upon him, with lack of sleep and the rest that he needed, and even more, deserved!
For those who may have come to doubt him and his given gift to love through it all, the evidence lies in one of the last and final recordings' of his spoken voice. Though impaired, and unfortunately and regrettably, recorded by the same hands of this man called "Dr.," to ironically record Michael's evidence of heart and truth, of M.J.'s sincere intentions to still care for and provide for, out of love, his personal help for the ill, the sick, and the homeless children through his heartfelt verbal pledge, even still, and especially, in the condition he was in.
So taking in regard the multitudes of millions of people who love him, even his peers counted among them, it can be said that of the men who are called 'Human Beings' that roam and rule the Earth, let the 'Most Beloved Man,' beloved since a boy child, be known as 'THE 'TRUE' MAN-KING, OF HEARTS.'
For the love he gave to the very end, for this is what Kings do, give their all for their subjects, those they cherish and love! GOD BLESS HIM!
Jonathan Moffett
Michael's, "Foot"………."
Jonathan's Personal Feelings For Michael
"I often call ourselves a chemistry set as we'd just seem to feel each other, intuitively and each other's inner instincts in and during performing. We seemed connected internally by the creative spirit and by nature, and spontaneity somehow, and as I have said in the past in some interviews, I believe that, because of the natural way he and I worked together on stage, with barely any pre-instructions from him about what to do or when to do it, or how to do it or how he wanted it done. We'd just do complimentary things, totally in nature with one another! At least with me playing to him, as he didn't have to follow me, but always of course the other way around.
So what I'm saying is, it seemed as though I was born being trained through my childhood practicing days and doing very tedious gigs in and around my home town of New Orleans, and groomed in preparation for and to become so acutely attuned, sharp, quick in execution and refined thinking, and focused, to be and become matched in the future as Michael's chosen Drummer to inspire and motivate him to dance on stage, and make him feel it, and want to. All this from the beginning of my and our careers groomed by and in nature, in focus, and learning precision of execution, timing, finesse, attitude, creativity, endurance, stamina and power to one day become what was to become the rhythm-scape for the man. Pre-partnered by fate with the man who would and was to come to rule the music world and make 'History' in the process.
Michael and I, seemed, and were meant to play together throughout our lives, from the beginning and I'm just glad and honoured, and grateful, to have become in 'Drumming' his favourite, chosen one. I am blessed!"
– Jonathan Moffett.
Source: Jonathan Moffett & MJWN, with sincere thanks to Paula
Leave a comment