Kai Chase Testifies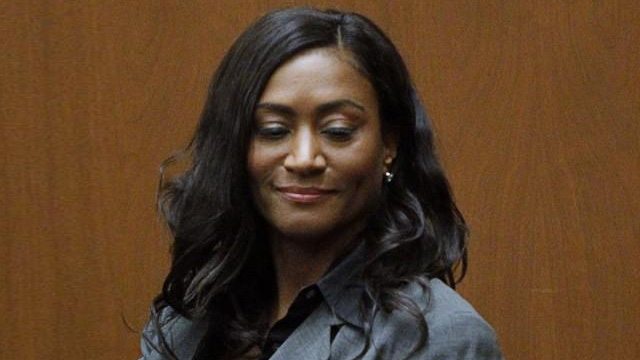 Kai Chase, a chef who worked for Michael up to his death and still works for Mrs Jackson and Michael's children, gave evidence of Michael's care for his children.
In her testimony she described the home lives of Michael's children during the final months of his life, including what she said was his daughter's last birthday party.
Kai Chase told jurors hearing the AEG lawsuit, that Michael was a hands-on father who often played with his children.
On the stand, Chase said Michael made sure the children kept a healthy diet and got plenty of sleep for school sessions. She described an April birthday party for Paris, in which she said he hired a private circus for his children. The Cirque du Soleil-style show featured men on stilts and a woman performing in a giant balloon.
She said that Michael's daughter, Paris, who was turning 11, adored her father and Chase helped decorate a room filled with posters and photos of Michael and added that his music was played throughout the party.
Chase, who continues to work for Katherine Jackson and his children, said that was the final birthday party that Paris Jackson has had. "Paris hasn't had any birthdays since," Chase said. "She hasn't wanted to celebrate since."
Michael was fiercely protective of his children's privacy while alive, often shielding their faces in public with masks. Chase, who testified during Conrad Murray's involuntary manslaughter trial, described for civil jurors the routines inside Michael's rented mansion in the months before his death.
She said Michael wouldn't allow his children to eat sweets and made sure they went to bed early so they would be alert for tutors who instructed them. Chase described him as a prankster who also ate meals with his children, exchanging jokes and stories.
Chase testified that Paris would often write notes for her dad on a chalkboard sitting in the kitchen that she used to list a menu of the day's meals. One message from Paris shown to jurors read; "I love daddy" and "Smile it's free."
Chase described the close bond Michael and his children shared, telling jurors the youngsters would run to their father when he came into a room. "They would take off like lightning," she said, "hugging their father's ankles and legs."
Source: Associated Press & MJWN
Leave a comment