Cleo Sings 'Leave Me Alone'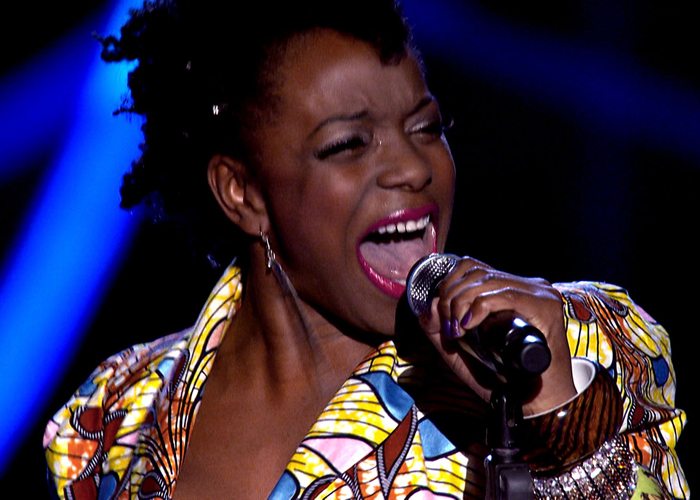 Cleo Higgins took on a massive task on Saturday night's episode of 'The Voice' and she went into it with her eyes open.
The former girl group star from 90's group 'Cleopatra,' was desperate to make it through the knockout rounds and onto the live show lineup. So, she told her coach Will.i.am that she will be performing a Michael Jackson song to win his vote to take her through to the finals.
She was going to be singing the classic track 'Leave Me Alone' and on hearing the news, Will.i.am sounded a little daunted saying:
"To take on a Michael Jackson song is a task, it's like climbing Mount Kilimanjaro. If she messes up it is all on her."
However he is a big Cleo fan and added: "Cleo is awesome, insane in the membrane."
Cleo was fully aware of the risk she was taking but she was desperate to shine and said:
"It's risky, because I am a big Michael Jackson fan. I have wanted to be a solo artist for forever."
She added: "There is no 'Cleopatra' here, there is Cleo Higgins and I am just going to do my thing!"
Cleo Higgins was the lead singer of 'Cleopatra,' the 90's pop group made up of three sisters from Manchester. Signed to Madonna's label Maverick when she was just 13, Cleopatra had three top ten hits, supported the Spice Girls, had two TV series and performed concerts at the Vatican!
She took a risk that paid off, as she joins Will.i.am's Team for the live shows.
The Voice UK 2013 live shows start on Friday from 7PM on BBC One.
Source: Unreality TV, Telly Mix, & MJWN
Leave a comment