More Gongaware Testimony Details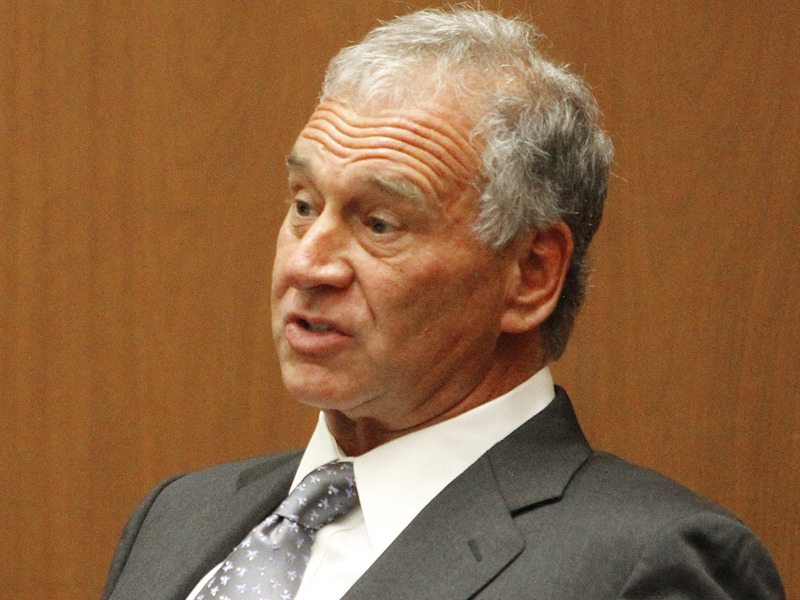 The wrap.com has written a detailed piece on Paul Gongaware's testimony in the Jackson v AEG Lawsuit, which we thought you may find of note and provides us with more info.
It is itemized as follows:
1. Emphasizing AEG's "honesty" and "transparency," Gongaware denied to Panish that he had ever tried to deceive Michael. However an email that Gongaware wrote and sent to AEG executives in 2008, which was displayed on screens in the courtroom, said, "Net to Mikey 132 million … it's a big number but this is not a number MJ will want to hear. He thinks he's so much bigger than that. If we use show income it's over a quarter of a billion dollars. His net share works out to be 50 percent after local venue and ad costs which is quite good. His gross is half a billion. Maybe gross is a better number to throw around if we need to use numbers with Mikey listening."
2. Upon viewing some of his own emails which he couldn't recall writing or sending, Panish asked Gongaware, "Sir, have you have been having a problem with identity theft? Is someone writing emails under your name?" During his deposition, Gongaware denied any written connection to a 'This Is It' press conference in which Michael was set to introduce the film to critics and media. He was also scheduled to introduce the 'This Is It' tour in London. Gongaware wrote, "We can not be forced into stopping this which MJ will try to do because he's lazy and constantly changes his mind to fit his immediate wants." Gongaware testified Tuesday that "lazy" was a "poor choice of words" and he had just meant to convey that Michael didn't like doing promotion. As to Gongaware's inability to recall certain emails that he had written and sent, he said, "Those were written three and a half years ago and I was doing hundreds of emails a day."
3. Despite an email sent to 'This is It' tour business manager Timm Woolley by Gongaware which approved tour charges, including a house for Dr. Murray in London, he claims budget approvals by him were merely a "technical" task included in his job "but that he had never read any of it at the time." Jackson attorney Panish pounced, asking: "Your custom of practice when reviewing budgets on a $34 million project is that you don't review them?" Gongaware said he didn't feel it was necessary to respond given that Woolley and he both reached an understanding of the process. When asked pointblank if it was his job to approve budgets, Gongaware gave an evasive answer saying, "It's my job to get the show on the road." His answer prompted Panish to repeat the question. Gongaware conceded that it's his job to approve budgets, but explained that budgets are constantly in flux during production and are only adjusted and settled once a tour is over.
4. Gongaware repeatedly denied having employed Dr. Murray, saying "I never hired him" and "Michael asked me to retain him." Gongaware was then shown a video of an interview (which he claimed he's never seen prior to Tuesday) in July 2009 in which AEG CEO/President Randy Phillips talked about Dr. Murray to Sky News saying, "We just felt this is his personal doctor and he wants him 24/7 and he's willing to leave his practice for a very large sum of money." As to why a background check was not run on Dr. Murray, Gongaware justified it by saying, "Michael Jackson insisted on him, recommended him, and that was good enough for me. It's not for me to tell Michael Jackson who his doctor should be….he wanted a doctor and I wanted him to be healthy for this tour." When quizzed on whether he had the authority to hire or fire Dr. Murray, Gongaware said, "I don't think so. He worked directly for Mr. Jackson." However Panish reminded the courtroom that Gongaware had actually terminated Grace, Michael's nanny, and so it would seem he could equally have terminated Dr. Murray too if he wanted to do so.
5. The court reviewed a June 2009 meeting held at Michael's Carolwood home with Michael Jackson, Dr. Murray, AEG CEO/President Randy Phillips, Frank DiLeo (Michael's former manager) and 'This Is It' tour director Kenny Ortega. Gongaware stressed that the meeting was not about Michael's health, but just to make sure that Dr. Murray had everything he would need to care for Michael properly. But his testimony during Conrad Murray's criminal trial seem to contradict the statements he made to the court on Tuesday. Gongaware testified at Murray's criminal trial, in Sept. 28, 2011, that 'This is It' tour director Kenny Ortega had requested the meeting over concerns about Michael's absences from rehearsal, as well as his health. Additionally, a police report filed after Gongaware was interviewed by Los Angeles Police Department references the meeting, saying that Gongaware told police the main topic of the meeting was "Jackson's overall health – diet, stamina and his weight. Michael had missed a rehearsal and was thought to be dancing at home. However they discovered he was only watching video. Doctor Murray was receptive to their concerns and indicated he would take care of the situation." When Panish showed the police report on screens in the courtroom, Gongaware flat out denied having said that to police and said, "I think the police have it wrong."
You can read the entire article in depth here.
Source: thewrap.com & MJWN
Leave a comment