1998 - 2013: Celebrating 15 Years
Tuesday, 28th May 2013
'Thriller' Still Tops Australian Chart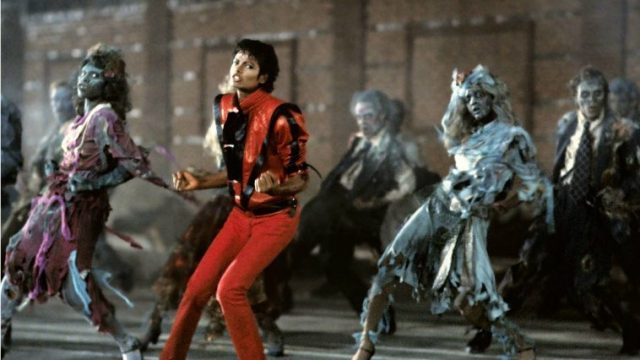 An article called 'Redcliffe's Tea and Sympathy' in an Australian publication, 'Perth Now,' compares Michael's 'Thriller' with Korean Psy's 'Gangnam Style' and of course, 'Thriller' is the outright winner. It's like comparing apples and oranges.
Psy and his 'Gangnam Style' moves won't last as long as Michael Jackson's 'Thriller.'
"Michael Jackson's 'Thriller' is best by a long margin. In 2 years time we'll be saying "Psy? Who was he again? You know…the Korean guy who did the funny little hoppy dance thing? Yeah. Forgot about him," writes Redcliffe's Tea and Symphony.
Peter Gabriel's groundbreaking animated video for 'Sledgehammer' is also polling strongly among fans.
Lady Gaga fans have argued that 'Bad Romance,' which once held the title of the most viewed clip on YouTube, should have made the cut over 'Telephone.'
Video enthusiasts have also said Redgum's 'I Was Only 19' is a worthy candidate for the Australian category of the Top 100.
"That video still puts a tingle down my spine," Norm of Southern Boy writes.
The most rated videos per genre were:
Games changers – Thriller, Michael Jackson
Deal breakers – Bohemian Rhapsody, Queen
Pop – Take On Me, A-Ha
Rock – Bohemian Rhapsody, Queen
Featuring – Weapons of Choice, Fatboy Slim
Controversy – If I Could Turn Back Time, Cher
Urban – U Can't Touch This, MC Hammer
Performance – Bittersweet Symphony, The verve
Novelty – I Want to Break Free, Queen
Choreography – Thriller, Michael Jackson
Australian – Somebody That I Used to Know, Gotye featuring Kimbra
MTV Generation – Video Killed the Radio Star, The Buggles
The most hated videos per genre were:
Games changers – Sledgehammer, Peter Gabriel
Deal breakers – Telephone, Lady Gaga
Pop – Sledgehammer, Peter Gabriel
Rock – One, Metallica
Featuring – Freedom, George Michael
Controversy – Telephone, Lady Gaga
Urban – Who Am I (What's My Name), Snoop Dogg
Performance – Nothing Compares 2 U, Sinead O'Connor
Novelty – Gangnam Style, Psy
Choreography – Single Ladies (Put A Ring On It), Beyonce
Australian – Sombody That I Used To KNow, Gotye featuring Kimbra
MTV Generation – I Wanna Dance With Somebody, Whitney Houston
Source: Perth Now & MJWN
Share this article
Leave a comment