Theatre Revamp For 'ONE'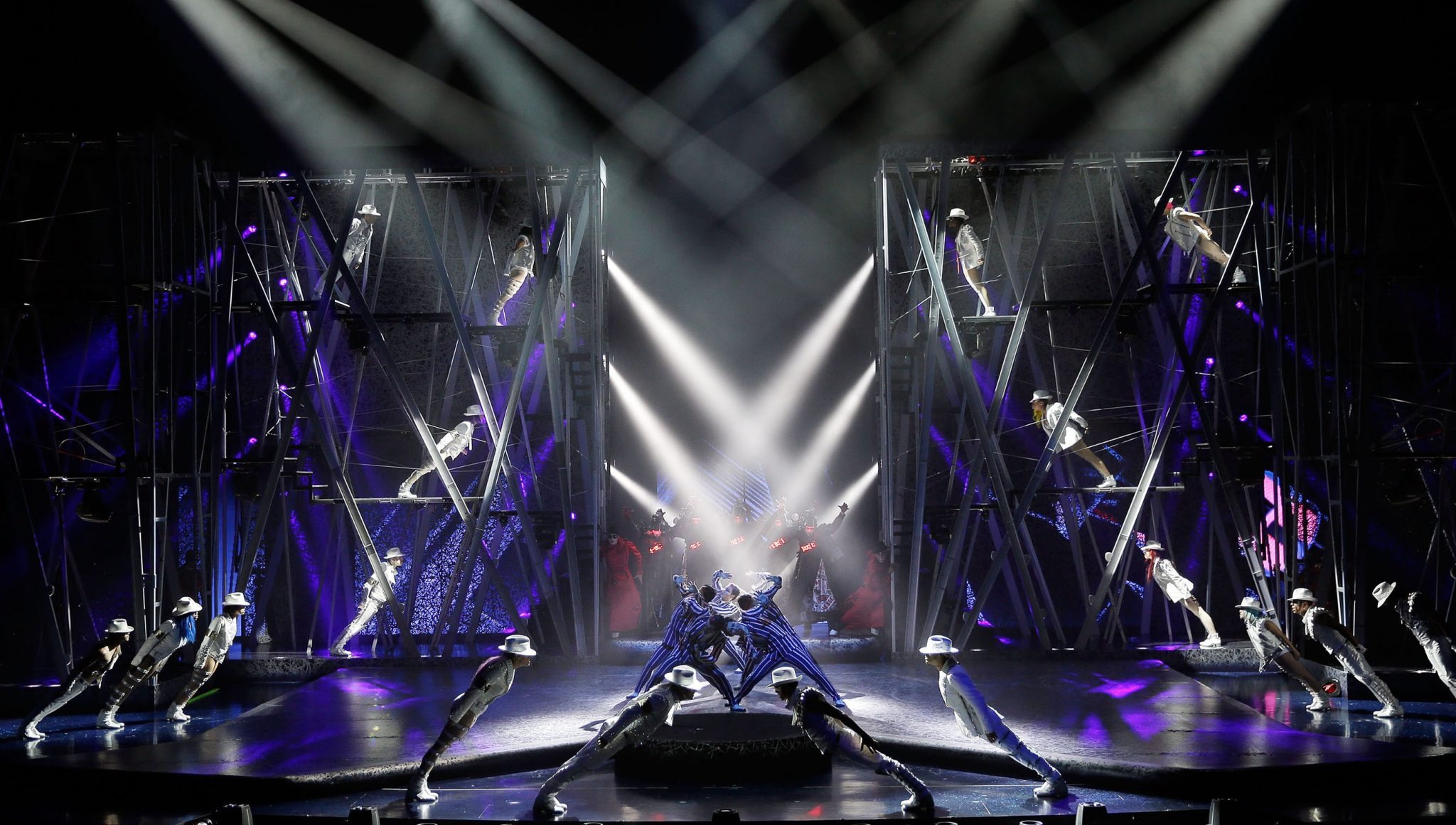 Mike Weatherford of the Las Vegas Review-Journal, writes this interesting article about the revamping of the Mandalay Bay Theatre, especially for Michael's 'ONE' show.
He writes,
" 'Michael Jackson ONE' at Mandalay Bay challenges you to separate a show from its environment. If a city of this century can't match the atmosphere of say, a Fox Theatre in St. Louis, it can sure make a room sound good.
Maybe you saw 'Mamma Mia!' or 'The Lion King' at the theater which was fine by 1999 standards, but seemed big and impersonal.
Now, all the seats have been replaced and some back sections reconfigured in a different rake. But what you will really notice is the sound, from almost 7,200 different speakers (including those in the backs of each seat), fed by 120 outputs.
"I really want it to be something very unique and very special," says sound designer Jonathan Deans. If Cirque du Soleil's 'Love' is "what it would be like in a studio with the Beatles, this is what it would be like standing next to Michael Jackson at a concert."
This show has no band, but "because there are so many layers, so many sonic textures within the music himself, his music lends itself to this type of audio environment," adds musical director Kevin Antunes.
'Love' was revelatory because many fans were hearing the Beatles recordings in such detail for the first time. (Michael) Jackson recorded in a more contemporary era, but even so, "all this information was getting crammed into stereo," Antunes says. "In 'Smooth Criminal' there's this lush string arrangement that gets forgotten, because you're hearing that iconic bass line.
"The way the sound system is, I'll actually roll some of the bottom of the strings into the subwoofer and pan them all the way through the side speakers that run along the theater walls, so you're completely immersed in strings while Michael's voice is coming out of the back of the seat in front of you, and his background vocals are coming out of the head rest.
"We've got you completely sonically surrounded."
Warmth? We'll see. But Deans says it's an only-in-Vegas experience: "The only place you'll hear it is in that theater, no matter how many recordings you have." "
Source: Las Vegas Review-Journal & MJWN
Leave a comment