Michael Returns As A Hologram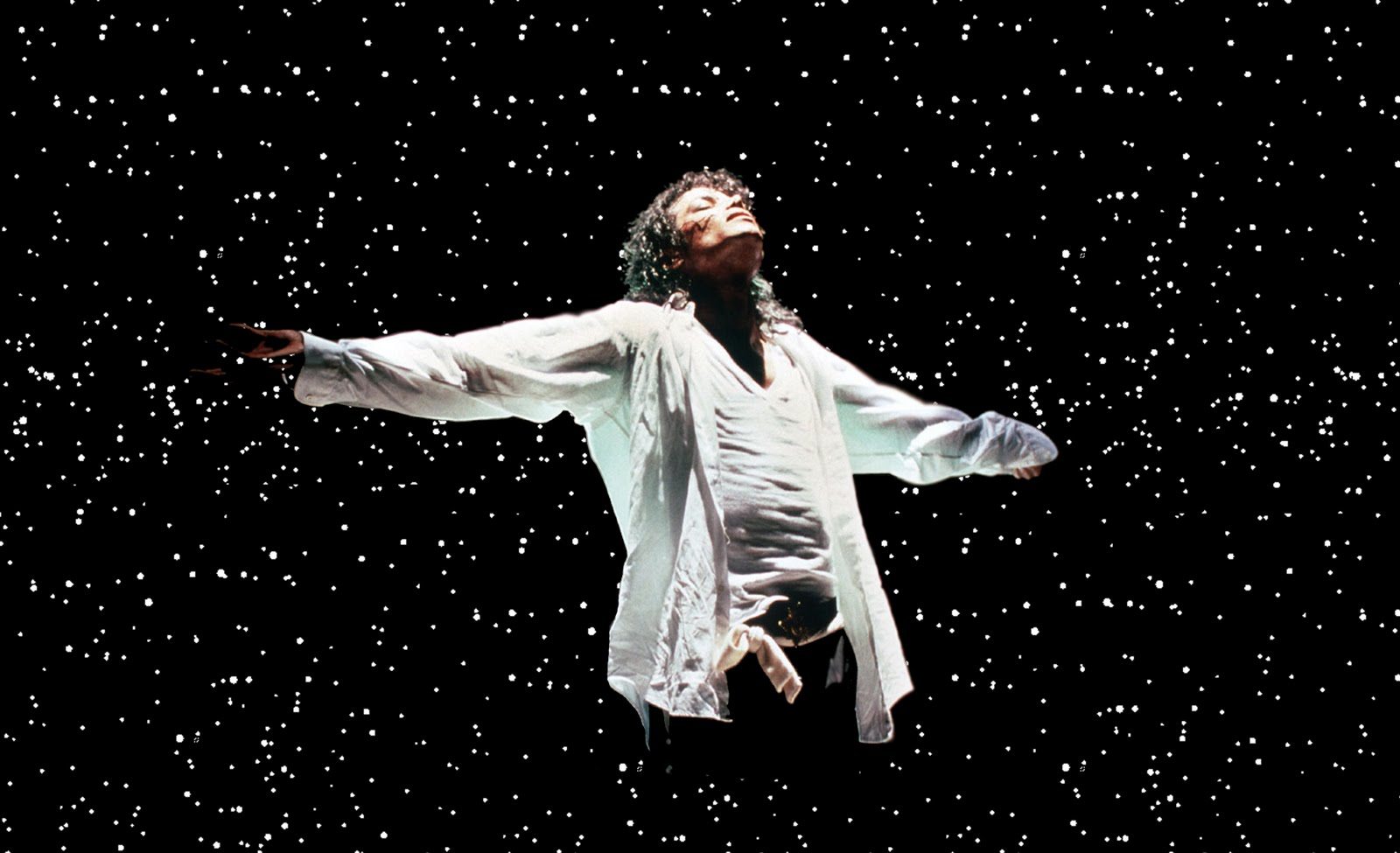 Michael Jackson, the man who brought the world 'Thriller,' was resurrected on a Las Vegas stage late Thursday night—in the form of a hologram.
The moment occurred toward the end of the first public performance of 'Michael Jackson ONE,' a joint venture between Cirque du Soleil and Michael's estate. His apparition materialized from a cloud of gold pixie dust and proceeded to deliver a rousing rendition of 'Man In The Mirror.'
Throughout the song, his hologram dances around the stage as a coterie of backup dancers swirl around him, moving in unison like a school of fish with one illusory leader. The phantom Michael even executes a move that involves dropping to one knee and getting back up; he's briefly transformed into a Jackson 5 era version of himself, before evaporating at the song's end.
When he appeared onstage, you could feel a swell of energy ripple through the sellout crowd at Mandalay Bay. It wasn't accompanied by the volume level of some of the show's other big moments, almost as if the audience was holding its collective breath to keep from shattering the fleeting sliver of hope that this was not an illusion, but the King of Pop himself.
That's the same sort of reaction that Tupac Shakur's hologram received when it debuted at Coachella last year. Indeed, similar technology was used for both (technically, they're illusions, not holograms). But Michael's actually danced and overlapped with cohorts onstage; Shakur's merely rapped in the direction of Snoop Dogg, who was standing ten feet away.
The illusory Michael, on the other hand, is just one cog in a vast postmortem performance machine. 'The Michael Jackson Immortal' World Tour grossed $160 million in it its initial leg, tops among all North American tours last year.
The new Vegas-based show will be hard-pressed to match Immortal's results, given that it's based in a 1,800-seat venue, while the latter fills up basketball arenas.
But if last night was any indication, 'ONE' is headed in the right direction: according to sources close to the matter, all performances are sold out through the end of May at an average ticket price of about $125.
The King of Pop, Michael, pulled in $145 million in 2012—and now with two Cirque du Soleil shows and a hologram, this year's number should stay in the stratosphere.
Source: forbes.com & MJWN
Leave a comment