Tuesday, 14th May 2013
Murray's Appeal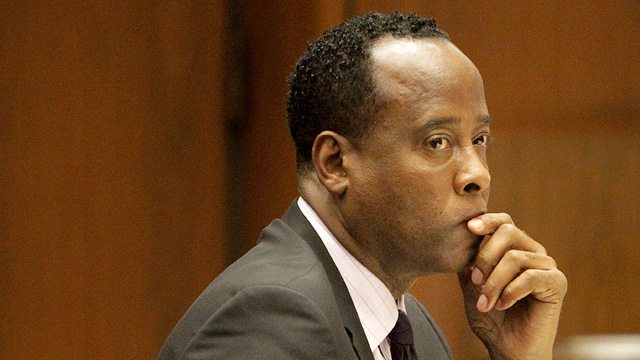 A Los Angeles Prosecutor has urged an appeal court judge not to overturn Murray's conviction for Involuntary Manslaughter, for which he is serving 4 years.
Conrad Murray is now challenging that decision. His lawyer Valerie Wass claims that Superior Court Judge Michael Pastor, made a series of legal errors by failing to sequester the jury, and ban TV coverage court proceedings. She also contends that jurors should have heard details of Michael's poor financial state, and his contract with AEG.
Supervising Deputy Attorney General Victoria B. Wilson calls for the guilty verdict to be upheld. She blamed Murray's own lawyers for forfeiting a number of opportunities to object to Judge Pastors' rulings during the trial.
She contends that Murray was playing "Russian Roulette" with Michael's life over several months. The arguments in Murray's appeal is nothing more than a reflection of a criminal defendant who harbours no sense of responsibility or remorse for taking the life of a human being."
She also defended the judge against the mistakes he is accused of making, insisting that presenting evidence of Michael's money struggles, "would result in a salacious sideshow of his finances and lawsuits, and run the risk of distracting the jury from it's task of deciding Murray's guilt.
Murray was denied bail pending his appeal – he is eligible for release on October 28th 2013.
Source: Contact Music & MJWN.
Leave a comment