1998 - 2013: Celebrating 15 Years
Tuesday, 7th May 2013
Cardiologist Testifies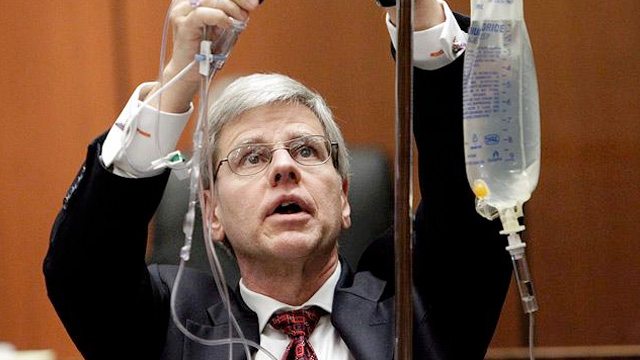 Dr Daniel Wohlgelernter, a cardiologist of great renown, testified today that Murray did not have the training to be Michael's doctor for the ;This Is It' tour.  His treatment of Michael, when he noticed that he was no longer breathing should have been to restart his breathing, instead he had used chest compressions, attempting to restart his heart.
Instead of a cardiologist like Murray, the expert witness said that Michael needed a doctor who was trained in addiction medicine, substance abuse and sleep disorders. Since Michael had no evidence of heart disease, Murray was not an appropriate choice to treat him.
Dr.Wohlgelernter called Murray's treating of Michael, "a mismatch. It's not what he needs." He said Murray, "was not fit and competent in so far as he administered medications he was not trained and credentialed to administer and administered them in a whole unsatisfactory environment."
Under cross-examination by AEG attorney Kathryn Cahan, Dr.Wohlgelernter testified that Murray's training and credentials were reputable and he appeared to be a competent internal medicine physician.  He said, however, Michael's request for Murray to be his doctor and Murray's desire to leave other patients behind to work with the singer, should have caused AEG some concern. He said the company should have asked why the two men wanted to work with each other.
Dr.Wohlgelernter also testified that propofol should be given only in a hospital setting and administered by an anesthesiologist because there is a risk the patient can stop breathing. Cardiologists, like Murray, "are not competent to administer propofol," he said.
Mrs Jackson and her daughter Rebbie were in court today.
Source: LATimes, Washington Post & MJWN
Share this article
Leave a comment