1998 - 2013: Celebrating 15 Years
Saturday, 4th May 2013
Like Father Like Son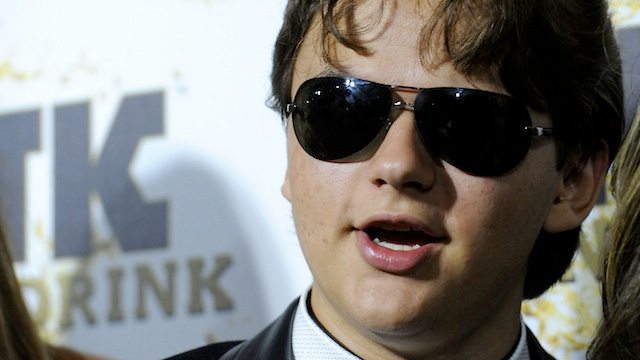 Prince Jackson is following in Michael's footsteps by spending time volunteering at a
Children's Hospital in Los Angeles. He wrote details on his Twitter.com page. In a series of posts on his page, he writes,
"Spent the afternoon at Children's Hospital Los Angeles with the Literally Healing Program and reading to the kids. Donate new and unused books to them or cash cause its a great organization."
This must remind fans of Michael insisting on visiting children's hospitals or orphanages , in every city where he appeared on his tours.
Michael Jackson in the Moscow's Orphanage 1993,
and
Michael Jackson visits a Netherlands hospital in 1996,
Initially, Michael gained his love of books from his teacher Rose Fine. Michael's autobiography, 'Moonwalk,' starts with a quote from Thomas Edison,
"When I want to discover something, I begin by reading up everything that has been done along that line in the past – that's what all these books in the library are for. I see what has been accomplished at great labor and expense in the past. I gather data of many thousands of experiments as a starting point, and then I make thousands more. "The three great essentials to achieve anything worthwhile are, first, hard work; second, stick-to-itiveness; third, common sense."
On March 26, 2001, Michael handed out books to young people at a Newark, NJ theatre. The event, which helped to launch the Michael Jackson International Book Club, part of his new 'Heal the Kids' charity, aimed to promote childhood reading and encourage parents to return to reading bedtime stories. Plus, Michael's library at Neverland contained 10,000 books, so Prince was brought up surrounded by books.
As former Los Angeles resident Cynde Moya, told the LA Times, "back when I worked at the Bookstar in Culver City, Michael's people would have us keep the store open after hours, and he'd come in with a vanload of kids, who could buy whatever books they wanted."
The Literally Healing Program uses books to lift the spirits of patients and their families, at the Los Angeles Children's Hospital. Their website states,
" A core component of the program is a dedicated therapeutic library with over 1,000 specially selected books that are designed to help children build mastery, courage and hope while they are in our hospital. Another component of the program uses books as gifts for patients to provide them with a source of distraction during their recovery."
Well done Prince – keeping your Dad's legacy alive!
Source: Contact Music, Wiki answers & MJWN
Share this article
Leave a comment