Sunday, 14th April 2013
An Incredible Father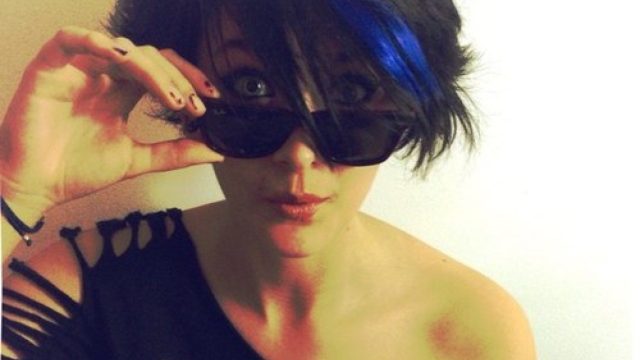 Michael's beloved daughter Paris, has spoken of her love for her wonderful father, her love and hopes for her home at Neverland, and her ambitions to be a heart surgeon.
"He wanted the best for us," said Paris of her famous father, Michael.
Paris wants to see part of her father's billion dollar legacy used to restore his Neverland estate for sick children to enjoy, she has revealed. The schoolgirl has spoken of the happy times she shared at the ranch with her father who died when she was just 11. She made an emotional pilgrimage to her childhood home two years ago and was dismayed to see its famous Ferris wheel had been removed.
"I cried and cried," said Paris. "It's beautiful there. It still has good energy." She said it should be restored for the benefit of less privileged children. Paris said she plans to start the project as soon as she is an adult herself. Her declaration will stun the superstar's millions of fans around the world who have seen Michael's dreams for a place of eternal childhood, fall into decay.
Paris, now 15, also plans to pay tribute to her father by having the words of a loving note he wrote her tattooed on her wrist when she is old enough.
And until recently she kept a 'shrine' to him on the wall of her bedroom in the sprawling home where she now lives with her brothers Prince, 16, and Blanket, 11, in the hills above Los Angeles.
Her ambition is to be a heart surgeon. "I want to help people, that's it," Paris said. "I have lots of memories of my father," says Paris. "He was an incredible father. We all loved him to death."
Paris has inherited her father's passion for music and revealed that he used to give her dance lessons. "He'd try to educate us as much as he could and was always looking out for us. He was very protective."
She explained why Michael made his children wear masks when they were out in public. "He didn't want anyone to see what we looked like. That way we could have what he didn't, which was a normal childhood," she said.
She spoke movingly of her father's attempts to give his family an ordinary childhood even when he was on tour. This included turning hotel bedrooms into home cinemas with a portable projector and a bed sheet.
The adoring anecdotes cast new light on Michael's complex private life and underline the depth of his devotion to Prince, Paris and Blanket.
Despite her wealth and family name, Paris has started attending an ordinary school, she says, "I want to have a normal high-school experience." She has been a cheerleader and played women's football, and has also dabbled in photography.
Paris spoke to 'Event' as the Jackson family prepares to bring a staggering $40 billion wrongful death civil lawsuit against AEG, the promoter of the Thriller star's ill-fated 'This Is It' concerts in London's O2 arena.
Source: dailymail.co.uk & MJWN
Leave a comment