Adrian Grant Wishes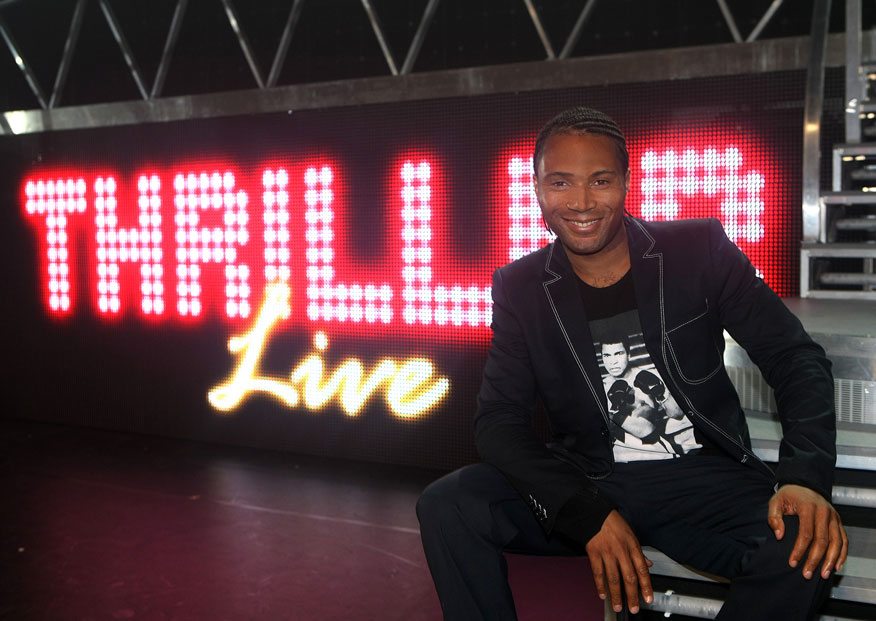 'Adrian Grant Thriller Live' director and producer, was friends with Michael since 1988, after he founded the first fan magazine 'Off The Wall' and spent quality time with Michael. The pair hit it off and remained friends until Michael's death in 2009.
He is upset that those close to Michael did not identify, and help him find treatment for his insomnia, before it was too late.
He said, "I spoke to him about a year before he passed unfortunately. He was going to make his comeback. The concerts would have been spectacular and he was going to come and see 'Thriller Live' in London, but it would have been good if people closer to him had seen the warning signs, so he could have been better taken care of."
Adrian penned tribute concert 'Thriller Live' in 2005, shortly after Michael was cleared of child abuse. He wanted the world to appreciate Michael for his music, rather than his personal life. And so the smash-hit West End show was born.
He said, "The show has a very long history. We used to have a tribute concert every month and in 2001 he came to see it and he loved it.
Then in 2005 Michael was going through the court case, and he was getting a lot of negative press and I really wanted to bring people back to his music.
I had seen shows like 'We Will Rock You' for Queen and 'Mamma Mia' for Abba, and I thought 'Why doesn't Michael have one?' and that's when I created 'Thriller Live.' The show focuses just on his music — it's not his life story. It's about his music and artistry. He was so different to what everyone thought. It's such a shame that he seemed to get a lot more respect after he passed."
The hit show will be at Glasgow's King's Theatre from April 18 to 21 and then at the Edinburgh Playhouse from April 29 to May 4. Five different performers play Michael from the age of 11 up to adulthood.
Adrian said, "It's not a tribute show in that we have someone impersonating Michael. I wanted to avoid that because I thought it would be cheesy and tacky.
We have a boy playing MJ from the Jackson Five days and it is a massive challenge to find a kid between ten and 13 who can sing in the right key and have the look."
Adrian is determined to keep Michael's memory alive. He said, "I was extremely privileged to have known Michael. I want him to be remembered as the fantastic musician that he was, not the crazy headlines that came with his career. He was a genius in the studio but he was just a big kid at heart."
Visit Thriller Live.
Source: the scottishsun.co.uk & MJWN
Leave a comment