1998 - 2013: Celebrating 15 Years
Friday, 29th March 2013
Judith Hill On The Voice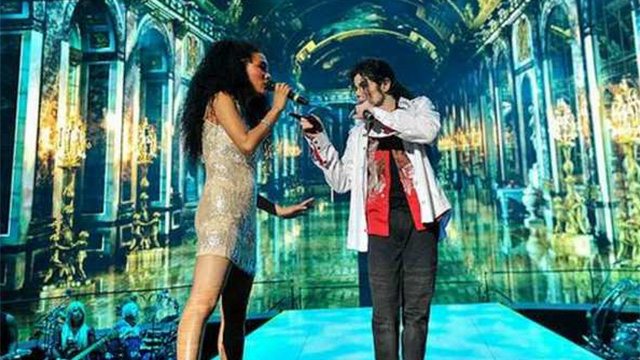 The Voice premiered on the NBC network in the USA on Tuesday, with new judging members Usher and Shakira, joining Blake Shelton and Adam Levine.
Vocalist Judith Hill, who was personally chosen by Michael to sing on his 'This Is It' tour, appeared on the show and immediately caused quite a stir. Almost as soon as she started to sing every judge turned their chairs around, signifying that they wanted her on their team. She sang Christina Aguilera's 'What A Girl Wants.'
"You are the first person that's ever come on this show and done a Christina song as well as Christina Aguilera," Adam gushed after her performance. She chose to join Adam Levine's team, and is already being tipped as the one to beat.
Judith was also interviewed on Movieline and spoke movingly of her work with Michael, and her shock of learning of his death.
Michael's fans will remember her singing 'Heal The World,' at his memorial ceremony.
The footage of her singing the duet 'I Just Can't Stop Loving You,' with Michael in the 'This Is It' rehearsal footage, is a poignant and lasting memory for Michael's many fans. Michael was very supportive and generous to her.
She is also one of the golden voices featured in Morgan Neville's documentary about backing singers, Twenty Feet From Stardom, which had great buzz at the Sundance festival and will be released theatrically by Radius TWC on June 14th 2013.
Source: radaronline, Movieline & MJWN
Share this article
Leave a comment